At Karnataka's Pavagada Solar Park, approximately 1,400 MW of grid-connected solar photovoltaic (PV) projects are operational today. Recently, ReNew Power commissioned 300 MW of solar PV capacity at the park ...
In another case involving delay in commissioning of a solar project, the Karnataka Electricity Regulatory Commission (KERC) has declared that the petitioner, a rooftop solar project installer, is not entitled ...
According to the latest notification issued by the Ministry of New and Renewable Energy (MNRE), any delay in the scheduled commissioning date of solar projects due to unavailability of internal ...
The Karnataka Renewable Energy Development Limited (KREDL) has amended the bidding guidelines for 650 MW of solar photovoltaic (PV) projects to be developed in the Pavagada Solar Park located in the ...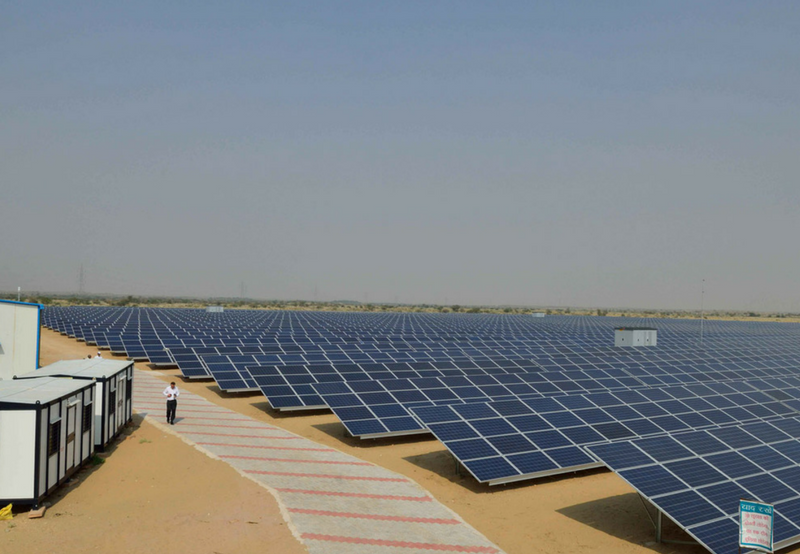 Karnataka's solar photovoltaic (PV) capacity crossed the 5 GW mark in the first quarter of 2018 to transform it into India's top solar PV state. So far in 2018, Karnataka ...
Renewable energy Independent Power Producer (IPP), Equis Energy, has commissioned a 135 MW (peak) grid-connected solar photovoltaic (PV) project in the state of Karnataka. The project, poised to be the ...
Mytrah Energy, a renewable energy independent power producer (IPP), has successfully commissioned three solar projects in the state of Karnataka. Each of the three projects have a capacity of 15 ...
Suzlon, a domestic renewable energy project developer, has successfully commissioned 340 MW of solar photovoltaic (PV) projects across three states of Maharashtra, Telangana, and Rajasthan. The three projects in Telangana ...
Orange Renewable, a subsidiary of Singapore-based AT Holdings Pte. Ltd, has commissioned solar projects totaling 140 MW in India. These projects are in the states of Maharashtra and Gujarat. According ...