Oorja Development Solutions, a Delhi-based off-grid solar services provider, said it had secured $1 million in seed funding from Schneider Electric Energy Access Asia (SEEAA). The company will utilize the ...
Ford Motor Company and SK Innovation plan to invest $11.4 billion to develop electric vehicle and battery manufacturing facilities in the United States. The companies will form a new joint venture called BlueOvalSK ...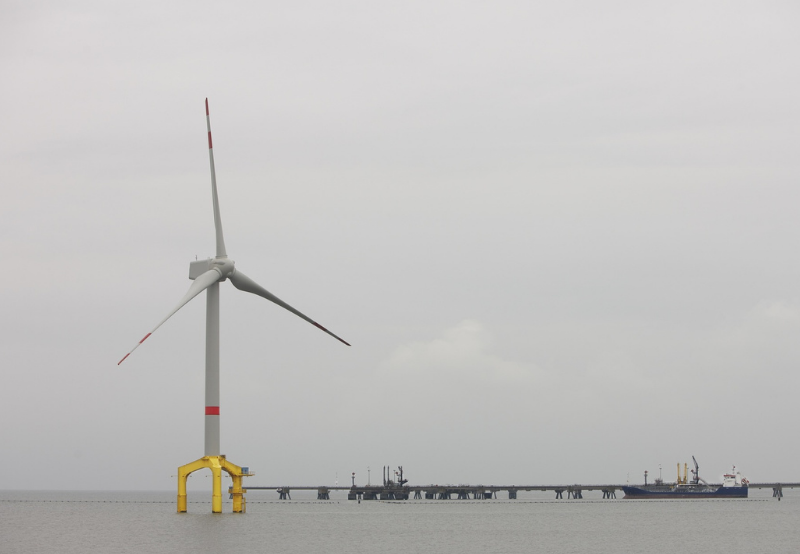 The offshore wind energy segment will be the new hiring haven for energy jobs, according to Rystad Energy analysis. Demand for offshore wind staff will triple by the end of ...
The Union Cabinet has approved an investment of ₹52.81 billion (~$723.43 million) for the 850 MW Ratle Hydropower project, located on the Chenab river in the Kisthwar district of Jammu ...
The US clean energy industry ended last year with the lowest number of workers since 2015 due to the impact of the COVID-19 pandemic, according to a recent report by ...
India created 719,000 jobs in the renewable energy sector until 2017-18, while globally, this sector employed 11.5 million people. A third of these were women, the International Renewable Energy Agency ...
Australia's Minister for Energy and Emissions Reduction, Angus Taylor, said that the government is expected to invest $18 billion through new investments in low emission technologies over the next ten ...
Tamil Nadu Chief Minister K Palaniswami flagged off 13 types of solar and electric powered rickshaws, driven by women as a part of an initiative to protect the environment and ...
General Electric (GE), a U.S.-based multinational conglomerate, announced its plans to exit the new build coal power market. The company said that it would focus and invest in its renewable ...
U.S.-based of The Solar Workgroup of Southwest Virginia has launched a new initiative to set up commercial-scale solar installations in the coalfield region of Southwest Virginia and offer renewable energy ...
Solar Jobs in 2019 rose across the United States after two straight years of decline, according to the latest reports from The Solar Foundation, a U.S.-based non-profit educational and research organization ...
The domestic solar and wind energy sectors are likely to employ over 300,000 workers by 2022, the latest report released by the International Labour Organization (ILO) has predicted. The findings ...