Suzlon Group, a renewable energy solutions provider, announced its financial results for the first quarter (Q1) of the financial year (FY) 2020-21. The company registered revenues of ₹5.13 billion (~$70.1 million) in Q1 of FY 20201, a 39% decline compared to ₹8.33 billion (~$113.7 million) during the same period last year.
As per the data released by the company, the company reported a net loss of ₹3.99 billion (~$54.5 million) in Q1 of FY 2021, an increase of 19% as compared to ₹3.37 billion (~$46.03 million) during the same period last year.
Further, its earnings before interest, taxes, depreciation, and amortization (EBIDTA) for the quarter ended June 30, 2020, were ₹910 million (~$12.43 million), and the EBIDTA margin improved to 17.7% for the same period.
Speaking on the results, VR Tanti, the chief operating officer of Suzlon, said, "The COVID-19 pandemic and the implementation of the debt restructuring which was completed on June 30, 2020, impacted our wind turbine business in Q1. We have started securing new orders in Q1 and have a healthy order book of 867 MW. Despite the challenges of the COVID-19 lockdown, our operations and maintenance service (OMS) business continues to deliver good performance, and SEForge, our forging and foundry business, has also performed well. At an industry level, there have been several positive developments with a slew of policy announcements. The Power Ministry announced the extension of the waiver of interstate transmission system (ISTS) charges and losses on the supply of power generated from wind and solar sources until June 30, 2023. No ISTS charges would be levied for 25 years, and the same is also applicable to captive power projects, which will open up a new market segment."
"In the Q1 results, we see a clear improvement in EBITDA over last year, which is a testimony of the success achieved in controlling our fixed costs. As the debt resolution plan was implemented at the end of Q1 FY21, the impact of the reduction in interest cost will be seen in the coming quarters. However, part of the interest cost on securities issued to the lenders would keep getting charged to the statement of profit and loss in future years, which is notional. The company is now strongly positioned to resume the wind turbine business and execute our order book," added chief financial officer Swapnil Jain.
The company's portfolio says it has a cumulative global installation of 18.8 GW wind energy capacity, out of which over 12.8 GW of wind assets are in India, making it the second-largest operation and maintenance company with over 8,900 wind turbines in the Indian power sector. 
Recently, Suzlon, in its annual earnings report for FY 2020, reported that its losses during the year had widened due to falling revenues and lower sales volumes amidst the COVID-19 crisis. Net losses during the year widened to ₹26.92 billion (~$362.3 million) during FY 2020 from ₹15.37 billion (~$206.8 million) a year earlier, according to the company's previous release.
Earlier, Suzlon announced that it had completed restructuring its debt with the unanimous approval from its secured lenders. The company had been in a financially challenging position for the past year. According to the statement issued by the company, the term debt reduced substantially, with an interest rate of 9% per year, repayable over ten years, starting July 01, 2020.
Previously, Mercom had reported that Suzlon had announced that it would sell two of its solar subsidiaries to Ostro Energy, a wholly-owned subsidiary of independent power producer, ReNew Power.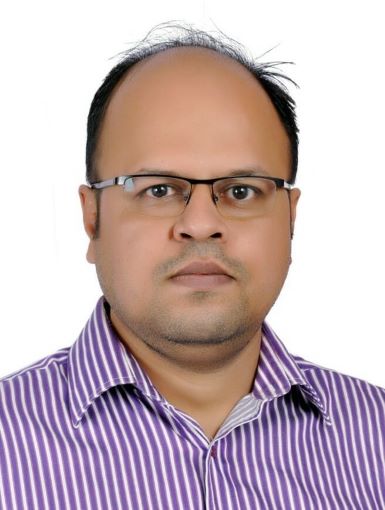 Rakesh Ranjan is a staff reporter at Mercom India. Prior to joining Mercom, he worked in many roles as a business correspondent, assistant editor, senior content writer, and sub-editor with bcfocus.com, CIOReview/Silicon India, Verbinden Communication, and Bangalore Bias. Rakesh holds a Bachelor's degree in English from Indira Gandhi National Open University (IGNOU). More articles from Rakesh Ranjan.