Pune-based renewable energy solutions provider Suzlon Energy Limited announced that it has completed restructuring its debt with the unanimous approval from its secured lenders. The company has been in a financially challenging position for the past year.
According to the statement issued by the company, the term debt reduced substantially, with an interest rate of 9% per year, repayable over ten years, starting July 01, 2020. The company further added that the balance debt of secured consortium lenders had been replaced by 0.01% of optionally convertible debentures (OCD) and 0.0001% compulsorily convertible preference shares (CCPS) of its subsidiary redeemable or convertible in 20 years.
Speaking on this development, Tulsi Tanti, Founder,Chairman, and Managing Director, Suzlon Group, said, "The consortium of lenders led by the State Bank of India (SBI) and the company have worked together to protect the interests of all the stakeholders involved. It will help save thousands of direct and indirect jobs, ensuring the survival of a large number of micro, small, and medium enterprise (MSME) vendors and protecting ~13 GW of operating wind energy assets. This initiative takes us a step forward to stay 'Aatmanirbhar' in the manufacturing of wind turbines and its components, making India the supply chain hub for the global wind sector. We sincerely appreciate the support of all the lenders led by SBI, our shareholders, vendors, customers, and Suzlon family for their unwavering trust and confidence in the company in challenging times and during the unprecedented COVID-19 crisis."
In April, the publicly listed company had received approval to restructure its bonds.According to the company's filing at the Singapore Exchange Securities Trading Limited, the total size of the bond issue was $546.91 million (~₹41.595 billion). The company had made announcements asking the existing bondholders' approval of an extraordinary resolution (bondholders' resolution) for the implementation of certain amendments to the trust deed and the terms and conditions of the existing bonds.
Before that, the company's filing at the National Stock Exchange of India Limited (NSE), talked about its plans to issue one billion equity shares at ₹2 (~$0.03) each and up to 410,000 0.1% secured optionally-convertible debentures worth ₹100,000 (~$1,394.62) each. The company also planned to issue 500 million warrants of ₹1 (~$0.01) each. Considering the company's proposal, the board had approved the issuance of equity shares or equity-linked instruments to the extent of ₹10 billion (~$138 million).
"We are pleased to have implemented our debt restructuring with unanimous approval from the consortium lenders and 99.9% of our foreign currency convertible bond (FCCB) holders. Capital infusion of ₹3.92 billion (~$52.03 million) by promoters, key shareholders, and various stakeholders demonstrates their commitment and confidence in Suzlon," said JP Chalasani, Suzlon Group CEO.
Previously, it was reported that the revenue of the company for Q1 FY 2020 came to ₹8.33 billion (~$117 million). The reported net loss of the company in the same period was ₹3.37 billion (~$47.34 million). The company had said that it continued to witness a sectoral slowdown, owing to the prolonged industry transition to the bidding regime and policy uncertainty in a few states.
Further, Swapnil Jain, Suzlon's chief financial officer, commented, saying that, "This debt restructuring will ease the pressure on our cash flows significantly and give us headroom for ramping up business operations. We have reduced our fixed cost steeply and brought down the interest costs by more than 70%. This has resulted in a substantial reduction in the break-even point from pre-restructuring levels, ensuring a long-term sustainable business case. It improves our overall competitiveness in the marketplace, and now Suzlon is back to business from a position of strength."
In April 2019, Suzlon had announced that it would sell two of its solar subsidiaries to Ostro Energy, a wholly-owned subsidiary of independent power producer, ReNew Power. The two subsidiaries are Shreyas and Aalok Solar Farms Limited.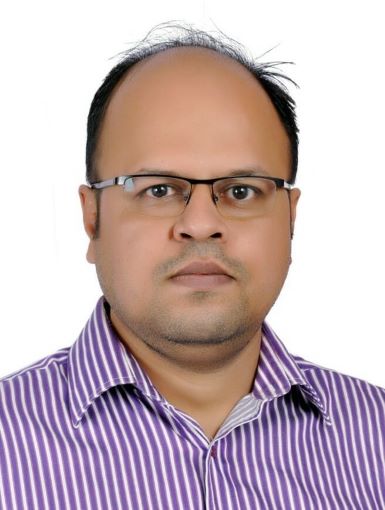 Rakesh Ranjan is a staff reporter at Mercom India. Prior to joining Mercom, he worked in many roles as a business correspondent, assistant editor, senior content writer, and sub-editor with bcfocus.com, CIOReview/Silicon India, Verbinden Communication, and Bangalore Bias. Rakesh holds a Bachelor's degree in English from Indira Gandhi National Open University (IGNOU). More articles from Rakesh Ranjan.