Distributed generation storage and energy services provider SunPower Corporation announced the financial results for its first quarter ended April 4, 2021.
The company posted a generally accepted accounting (GAAP) revenue of $306.4 million in the first quarter (Q1) of 2021, a 10.4% drop in numbers from the previous quarter. The firm had clocked $341.8 million in revenue in Q4 2020. However, the revenues are much higher quarter-on-quarter, registering a 5.5% rise in figures from the same period the year before. The company had earned $290.5 million in revenue in Q1 2020.
The company ended the first quarter of 2021 with $213.1 million in cash, compared to $232.8 million at the end of the fourth quarter in 2020, but higher than $202.5 million in Q1 last year.
The company posted a net loss of $9.3 million, a sharp decline compared to $26.6 million in Q4 2020. The figure was significantly lower than the loss of $15.1 million compared to the same quarter in the previous year.
The company registered adjusted earnings before interest, taxes, depreciation, and amortization (EBITDA) of $19.1 million, a significant fall compared to $38.6 million in Q4 2020. However, the figure was higher compared to $205 million in Q1 2020.
The Q4 GAAP gross margin for continuing operations of 16.3% fell from 22% in Q4 2020 but rose quite higher than 10% in Q1 2020.
"While demand is soaring, less than 3% of U.S. homes currently have solar and storage, and penetration is still in its infancy. To significantly increase category growth, the adoption of distributed energy needs to be easy, reliable, and affordable," said Peter Faricy, Chief Executive Officer of SunPower.
"Specifically, our solid first-quarter results reflect the continued strong demand for our industry-leading solar and storage solutions in both our residential and commercial markets. We continue to see homeowners and businesses across the country looking for cleaner, lower-cost energy with resiliency becoming a critical factor in their decisions," Faircy added.
The company's total current assets stood at $1.1 million, while its current liabilities stood at $500,692.
In May last year, the company had announced a strategic partnership of $1 billion (~₹74.97 billion) with Technology Credit Union (Tech CU), one of the leading credit unions in California. The new partnership is expected to increase financing options for U.S. residential solar customers and give SunPower much-needed access to capital for its loan program.
In August 2020, SunPower and Maxeon Solar Technologies announced that they have completed the strategic transaction, announced last November, separating into two independent public companies.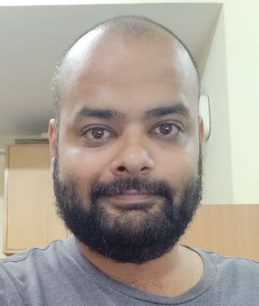 Rahul is a staff reporter at Mercom India. Before entering the world of renewables, Rahul was head of the Gujarat bureau for The Quint. He has also worked for DNA Ahmedabad and Ahmedabad Mirror. Hailing from a banking and finance background, Rahul has also worked for JP Morgan Chase and State Bank of India. More articles from Rahul Nair.