Electric vehicle infrastructure and services provider SUN Mobility has raised $50 million from Vitol, a Dutch energy trader and investor in renewable energy companies. The funds raised will be used to accelerate and expand Sun Mobility's services across India and global markets.
SUN Mobility is a joint venture between Maini Group and SUN Group. The Company's open-architecture energy infrastructure solution, including smart batteries that can be swapped at quick interchange stations powered by its smart network, enables EVs for mass adoption, especially in shared mobility segments.
The Company plans to increase the battery swapping stations in major cities, partnering with original equipment manufacturers (OEMs), fleet operators, and distributors. SUN Mobility is also introducing new business models and adding more vehicles to its mobility-as-a-service (MaaS) offering.
SUN Mobility offers the infrastructure for electrification of fleet and livelihood vehicles, such as three-wheelers, two-wheelers, cabs, and cargo vehicles, in India and other emerging markets.
The Company states that its battery swapping system allows for a lower total cost of ownership relative to the combustion engine and fixed battery alternatives. SUN Mobility also iterates that its solution is not reliant on grid infrastructure, public fast charging availability, or access to dedicated parking.
SUN Mobility has deployed its offering across 15 cities in its core market India. The Company is also looking to expand into other fast-growing markets and sectors, including last-mile mile delivery in organization for economic co-operation and development (OECD) markets.
In another announcement, Indag Rubber announced the transfer of 1.5 million equity shares of ₹10 ($0.13) each of SUN Mobility EV Infra to EPIC Mobility Technologies. The transfer was at ₹14.642 ($0.20)/share, totaling ₹22 million ($294,300) on October 18, 2021.
Earlier this year, Vitol had acquired a 240 MW wind farm from a fund managed by BlackRock for an undisclosed sum. The deal for Big Sky Wind marks the Company's first large U.S. wind asset purchase.
In 2019, Uber signed a deal with SUN Mobility to offer its unique energy infrastructure platform, including swappable smart batteries and quick interchange stations to select OEMs for building E-autos. As a service from SUN Mobility, Uber's drivers will receive charged, swappable batteries.  The benefit of using such batteries is that they will help to reduce the overall cost of electric autos.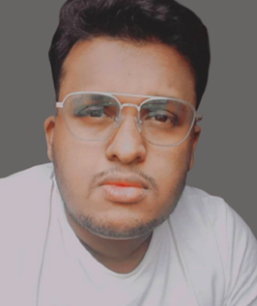 Arjun Joshi is a staff reporter at Mercom India. Before joining Mercom, he worked as a technical writer for enterprise resource software companies based in India and abroad. He holds a bachelor's degree in Journalism, Psychology, and Optional English from Garden City University, Bangalore. More articles from Arjun Joshi.