Statkraft Ireland acquired five solar projects with a combined capacity of 275 MW from Lightsource bp.
The projects are located in counties of Meath, Laois, Tipperary, and Cork. The acquisition is the latest in a series of investments made by Statkraft Ireland in the renewable energy sector since 2018.
In August, Statkraft had secured contracts for over 330 MW of renewable projects in Ireland's first competitive auction under the government's new Renewable Electricity Support Scheme (RESS-1).
Ireland's state-owned power grid, EirGrid, released the provisional auction results for its RESS-1. Of the 82 provisionally successful projects, 63 were solar, and 19 were onshore wind power projects.
RESS-1 falls under Ireland's pivotal climate action plan, which has a 70% renewable electricity target by 2030. This program uses a competitive auction process to determine which generators receive support for up to 15 years.
These contracts include two wind projects (57 MW) and two solar projects (276 MW).
Statkraft is focused on diversifying its portfolio of renewable energy, which includes onshore wind energy, battery storage, solar energy, offshore wind energy, and grid service solutions. The company press release claims that Starkraft is mulling on an investment decision on the construction of the Blundelstown project based in Meath.
Statkraft Ireland's Managing Director, Kevin O'Donovan, said, "One of the projects which we have acquired from Lightsource, namely Blundelstown in Meath, was actually successful just last month, in RESS-1. We are already quite advanced in developing the construction program to deliver these RESS-1 projects. Lightsource bp has an established track record, and as such, the high quality of each development rendered this bundle of solar farms, an extremely attractive proposition for us."
Lightsource bp's CEO for Europe and International, Kareen Boutonnat, said, "We are delighted to enter into this agreement with a company of the caliber and profile of Statkraft. We continue to be fully committed to developing Ireland's utility-scale solar market and assessing future opportunities."
Last year Lightsource bp, earlier raised £150 million ($192 million) in debt financing from Caisse de dépôt et placement du Québec (CDPQ), a long-term institutional investor. The funds were to be utilized to finance a portfolio of 100 solar projects located across various countries and totaling more than 700 MW.
Image Credit: Statkraft.ie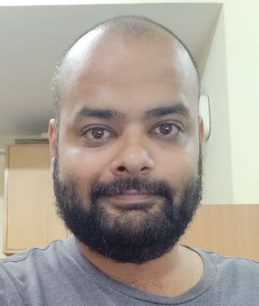 Rahul is a staff reporter at Mercom India. Before entering the world of renewables, Rahul was head of the Gujarat bureau for The Quint. He has also worked for DNA Ahmedabad and Ahmedabad Mirror. Hailing from a banking and finance background, Rahul has also worked for JP Morgan Chase and State Bank of India. More articles from Rahul Nair.