The Electricity Department of Daman and Diu has issued an operation and maintenance (O&M) tender for 10 MW of ground-mounted grid-connected solar projects in the union territory.
Bidders must provide comprehensive O&M services in two lots for five years. Lot one includes a 3 MW and a 6 MW solar project in Fudam, Diu. Lot two is a 1 MW solar project in Magarwada, Daman.
The scope of work includes maintaining the solar projects with associated equipment and materials. It also consists of the supply of spare parts, replacing damaged equipment and accessories, and cleaning solar modules once every 15 days throughout the year.
Bidders must submit an earnest money deposit of ₹50,000 (~$655) and a tender fee of ₹1,500 (~$20) for lot one. For lot two, bidders must submit an earnest money deposit of ₹20,000 (~$262) plus a tender fee of ₹1,500 (~$20). Bidders must also submit a non-refundable tender fee of ₹1,000 (~$13) each for lot one and two.
Successful bidders must furnish an equipment damage security of ₹2 million (~$26,182)/MW for equipment damage protection during operation and maintenance. Successful bidders must also deposit 10% of the yearly contract amount towards the performance guarantee within 14 days from receiving the work order for each lot.
The bidders must be O&M or engineering, procurement, and construction (EPC) contractors having experience designing, supplying, installing, testing, commissioning, operating, and maintaining solar projects for at least three years. The bidders should have experience working with 11 KV or above power systems.
The bidders must have a positive net worth and average annual financial turnover of ₹10 million (~$ 130,908) in the last three accounting years ending March 31, 2021.
The initial contract will be awarded for one year. Based on satisfactory performance, the contract will be renewed.
As the project capacity is under augmentation, the cumulative capacity may change as per upgradation approval. Therefore, the payment will be calculated based on the actual installation capacity as declared by Electricity Department monthly.
Subscribe to Mercom's India Solar Tender Tracker to stay on top of tender-auction activities in real-time.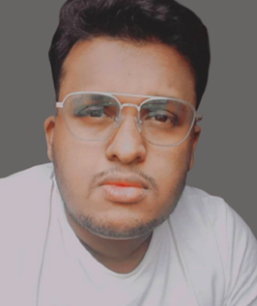 Arjun Joshi is a staff reporter at Mercom India. Before joining Mercom, he worked as a technical writer for enterprise resource software companies based in India and abroad. He holds a bachelor's degree in Journalism, Psychology, and Optional English from Garden City University, Bangalore. More articles from Arjun Joshi.