The Kolkata-based solar cells and modules manufacturer, Websol Energy Systems, has announced the financial results for the third quarter (Q3) of the financial year 2021 (FY21).
The company reported a 21.3% growth in revenues during Q3FY21 over Q2FY21. The revenue growth was complemented by a 373.8% increase in earnings before interest, taxes, depreciation, and amortization (EBIDTA) over Q2FY21.
The company's EBIDTA in Q3FY21 was ₹602.8 million (~$8.24 million), indicating growing business competitiveness. In Q2FY21, it registered an EBIDTA of ₹127.2 million (~$1.74 million).
The company has reported an interest outflow of ₹27.7 million (~$378,889), which included ₹18.1 million (~$378,889) of one-time penal interest for loans settled with lenders. Websol also reported a profit before tax of ₹536.3 million (~$7.33 million) from Q3FY21 compared with a profit before tax of ₹58.6 million (~$801,502) in Q2FY21.
Websol also reported a profit before tax of ₹536 million from Q3FY21 compared with a profit before tax of ₹58.6 million (~$801,502) in Q3FY21.
According to Sohan Lal Agarwal, managing director of the company, "The performance improvement is driven by forward-looking government policy, which reflects improved revenues coupled with substantial improvement in business quality. The company was able to moderate raw material costs as a percentage of revenues from 66% in Q2FY21 to 63% in Q3FY21."
He said that the company had sold out manufactured solar cells for the next six months. "The company is now restructuring its existing 250 MW solar cell capacity towards larger cell sizes while evaluating another 300 MW solar cell capacity set up, which will be commercialized in the next 12 months."
Agarwal said that the company's interest outflow would decline sharply from the fourth quarter as there is no long-term debt on the books. It will also commission its dormant 250 MW module line.
In 2017, Websol's board had approved the expansion of its cell line capacity by 100 MW, bringing the total cell line capacity to almost 300 MW. The company had said that an expansion of its module line capacity by 150 MW was also approved, bringing its module line capacity to 250 MW.
Image credit: Websol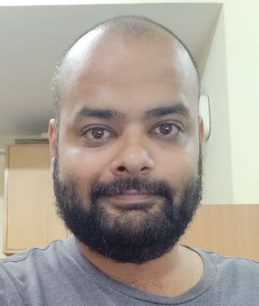 Rahul is a staff reporter at Mercom India. Before entering the world of renewables, Rahul was head of the Gujarat bureau for The Quint. He has also worked for DNA Ahmedabad and Ahmedabad Mirror. Hailing from a banking and finance background, Rahul has also worked for JP Morgan Chase and State Bank of India. More articles from Rahul Nair.