India-based solar glass manufacturer Borosil Renewables has announced the financial results for the first quarter (Q1) of the financial year (FY) 2023.
The company reported revenue of ₹1.69 billion (~$21.31 million) in Q1 FY 2023, an increase of 25% compared to ₹1.36 billion (~$17.14 million) during the same period last year. In a quarter-over-year (QoQ) comparison, the company registered a marginal decrease of 5% compared to ₹1.79 billion (~$22.56 million).
The earnings before interest, taxes, depreciation, and amortization (EBITDA) stood at ₹513.1 million (~$6.47 million), a year-over-year decrease of 25% compared to 681.9 million. The numbers decreased by 18% compared to ₹624.3 million (~$7.87 million) during Q4 2022.
Lower EBITDA during the first quarter was mainly due to the rising cost of raw materials, energy, and packing materials which could not be passed on fully due to market conditions. The ex-factory selling prices were raised compared to the previous quarter, but they were lower than the corresponding quarter last financial year.
In Q1 2023, the company achieved net sales of ₹1.7 billion (~$21.43 million), an increase of 25% over the corresponding quarter of the previous year. The average ex-factory prices of tempered solar glass during the quarter were slightly lower than last year's corresponding quarter.
The Borosil Group registered net sales of $196 million (~₹15.55 billion) in FY 2022, out of which Borosil Renewables accounted for $85 million (~₹6.74 billion).
The company reported a profit after tax of ₹301.1 million (~$3.79 million), a decrease of 24% compared to ₹396.2 million (~$4.99 million) during the same period last year. Also, there was a decrease of 34% compared to ₹463.8 million (~$5.85 million) in Q4 FY 2022.
The company said the solar PV market was moving towards bifacial, glass to glass, and frameless modules. To achieve the optimum module weight, the solar PV market was using thinner glass.
The company plans to add the fourth furnace of 1,100 tons/day (expected to be commissioned in Q3 CY 2024). The expansion plan will be taken up before the end of CY 2022. This will lead to higher production and better efficiency due to a larger furnace. While there is an increase in estimated cost, there will be an additional production capability.
In April this year, Borosil renewables announced the acquisition of 100% share capital of Interfloat Corporation and Glasmanufactur Brandenburg (GMB), entities engaged in the solar glass manufacturing business, sales, and distribution, in Europe for a cash consideration and shares equivalent of €52.5 million (~$56.6 million).
The company stated that on July 31, 2022, there was a glass leakage around the melting area of the furnace at the solar glass manufacturing facility of GMB situated at Tschernitz, Brandenburg, Germany.
The Board of Directors of the company reviewed the developments at its meeting held on  August 05, 2022, and decided to postpone the closing of the transaction until its assessment of the damage and its impact on the proposed transaction.
The company's net income for FY 2022 was ₹6.65 billion (~$86.38 million), an increase of 31% compared to ₹5.08 billion (~$65.99 million) in the previous year. The revenue for the year was ₹6.44 billion (~$83.66 million), a 28.2% jump from ₹5.02 billion (~$65.21 million) in the financial year 2021.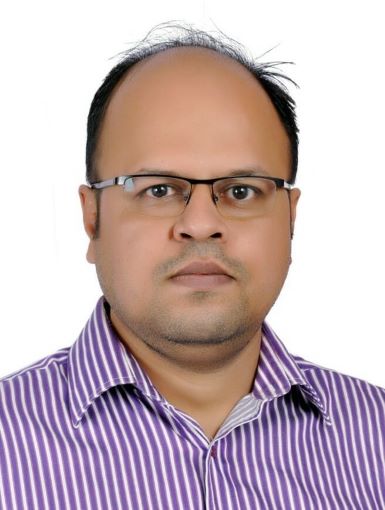 Rakesh Ranjan is a staff reporter at Mercom India. Prior to joining Mercom, he worked in many roles as a business correspondent, assistant editor, senior content writer, and sub-editor with bcfocus.com, CIOReview/Silicon India, Verbinden Communication, and Bangalore Bias. Rakesh holds a Bachelor's degree in English from Indira Gandhi National Open University (IGNOU). More articles from Rakesh Ranjan.