The Ministry of New and Renewable Energy (MNRE) has empowered the Dispute Resolution Committee to examine if additional time extension can be given for solar projects scheduled to be commissioned in the next five months until the Basic Customs Duty (BCD) comes into force starting April 2022.
The Ministry has directed the Dispute Resolution Committee to make recommendations on a case-by-case basis.
MNRE received representations from developers about disruptions in the supply of imported solar modules. They had sought extension of the commissioning timelines for projects and postponement of the BCD imposition.
The Ministry noted that generally, developers procure solar modules in the last few months closer to the project commissioning deadlines. So only those projects that would be commissioned in the next five to six months were likely to be impacted by the supply chain disruption. The Dispute Resolution Committee would look into the matter and come up with suggestions depending on the cases.
In December 2019, MNRE had amended the order related to the Dispute Resolution Mechanism to resolve disputes between solar, wind developers, and the Solar Energy Corporation of India (SECI), NTPC, or NHPC. Earlier in September 2019, had released the blueprint for the dispute resolution committee.
As per the current arrangement, the renewable energy developer first approaches the renewable energy implementing agency to seek relief. In case the developer is not happy with the decision of the implementing agency, it has the option of approaching the Dispute Resolution Committee by filing an appeal within 21 days. The developer is required to pay an amount equivalent to 1% of the impact of the dispute, subject to a minimum of ₹100,000 (~$1,341) and a maximum of ₹5 million (~$67,093).
According to the new notification, the Ministry has authorized the Dispute Resolution Committee to take up the cases directly without waiting for the decision of SECI, NTPC, or NHPC. The project developers can apply to the committee within a month. Such projects will only have to pay ₹100,000 (~$1,341).
In May this year, MNRE issued a notification stating that renewable energy projects having their commissioning dates on or after April 1, 2021, could claim extension due to the second surge of the Covid-19 pandemic. It had clarified that once the project was granted an extension, the intermediate milestones would also be extended.
MNRE had issued a notification this year denying requests for another five-month extension for commissioning renewable energy projects.
Subscribe to Mercom's real-time Regulatory Updates to ensure you don't miss any critical updates from the renewable industry.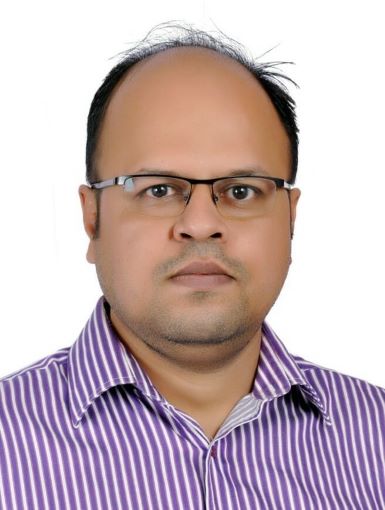 Rakesh Ranjan is a staff reporter at Mercom India. Prior to joining Mercom, he worked in many roles as a business correspondent, assistant editor, senior content writer, and sub-editor with bcfocus.com, CIOReview/Silicon India, Verbinden Communication, and Bangalore Bias. Rakesh holds a Bachelor's degree in English from Indira Gandhi National Open University (IGNOU). More articles from Rakesh Ranjan.