Singapore-based renewable company Sembcorp Industries (Sembcorp) has announced that it will acquire the remaining 5.95% stake in its Indian arm, Sembcorp Energy Ltd. (SEIL) for ₹4,060 million ($56.9 million).
According to the company's press statement, Sembcorp Utilities has entered into a non-binding term sheet with its local Indian partner, Gayatri Energy Ventures Pte Ltd (GEVPL), a wholly-owned subsidiary of Gayatri Projects Limited (GPL), to acquire the remaining 5.95% stake in SEIL.
Neil McGregor, Group President & CEO of Sembcorp Industries, commented on the development saying, "Since Sembcorp's entry into the fast-growing Indian energy market in 2010, Gayatri has been a valuable partner in our journey to become an established energy player with a strong track record in delivering commitments. This acquisition will give Sembcorp full flexibility to evaluate and pursue an exciting range of growth opportunities in the renewables segment, while at the same time seeking the right equity window to list our India business or to pursue other capital recycling options."
SEIL has a portfolio of thermal and renewable energy assets totaling 4.37 GW capacity, as per the company portfolio.
After the acquisition, Sembcorp will become the sole owner of SEIL. The acquisition will be funded through a mix of internal funds and borrowings.
The proposed acquisition will be completed by the end of this year and will allow Sembcorp, as the sole owner, to develop and pursue a full range of growth opportunities in the renewable sector.
The company said that the acquisition is not going to affect the earnings per share and the net value per share of the group for the current financial year.
The company added that since the beginning of this year, SEIL had commissioned 357 MW of wind power projects for the Solar Energy Corporation of India (SECI) under tranches II and III.
Earlier this year, Sembcorp Industries announced a net profit of $137.8 million (₹ 9.8 billion) in the first half of 2019, up from $114.7 million (₹8.2 billion) recorded in the same period last year, on account of improved performance of its energy business.
The company's turnover was $3.5 billion (₹252 billion) compared to $4.4 billion (₹314 billion) in the same period last year. Profitability in India continued to improve in the first half of the year, with the net profit growing by 46% to $25.27 million (₹1.82 million).
Previously, Mercom reported that Sembcorp Industries had increased its equity stake in SEIL from 93.73% to 94.05%. The company had infused ₹5.169 billion (~$75.33 million) into SEIL to support the growth of its renewable energy business in India.
Back in 2017, Sembcorp Industries, through its wholly-owned subsidiary Sembcorp Utilities, had entered into an agreement to acquire the remaining 28% stake in Sembcorp Green Infra, wind and solar project developer, from IDFC Private Equity Fund III's (IDFC) for ₹14.1 billion (~$205.5 million). With this acquisition, Sembcorp Industries became the sole owner of SGI.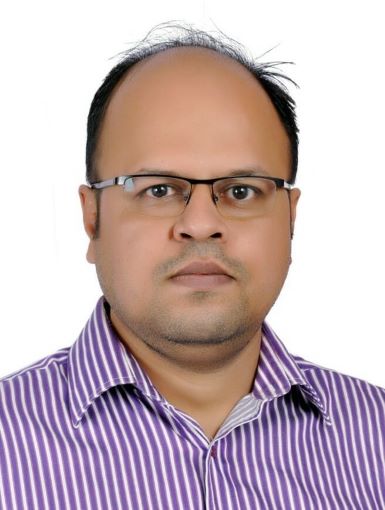 Rakesh Ranjan is a staff reporter at Mercom India. Prior to joining Mercom, he worked in many roles as a business correspondent, assistant editor, senior content writer, and sub-editor with bcfocus.com, CIOReview/Silicon India, Verbinden Communication, and Bangalore Bias. Rakesh holds a Bachelor's degree in English from Indira Gandhi National Open University (IGNOU). More articles from Rakesh Ranjan.