Mercom India has announced the second edition of the 'Mercom India Awards,' the flagship awards for the Indian solar industry. The awards recognize companies making a significant contribution to the sector and honor the best ground-breaking solar projects and disruptive technological innovations.
Mercom has been instrumental in helping shape India's impressive energy transformation from fossil fuels to renewable forms of energy, delivering timely, relevant market intelligence, news, and advisory for India's energy markets for more than a decade.
Award categories have been expanded in the second year to cover the broader green energy categories. The awards focus on the projects' uniqueness, the challenges and complexities handled, and their economic, environmental and social impact before picking the winners.
The award categories are Best Large-scale Project, Best C&I Project (Rooftop), Best C&I Project (Ground-mount), Best Residential Project, Best Off-grid Project, Best Hybrid Project, Best Engineered Project, Best Innovation Award – Product, Deal of the Year (Strategic), and Deal of the Year (Financial).
Submit your nomination – Mercom India Awards 2022
Guidelines for nomination entries: Mercom India Awards 2022
Companies from anywhere can apply, but projects must be developed in India. Mercom will consider projects commissioned from January 01, 2021, to December 31, 2021.
For innovation awards, the technology must originate in India.
For each category, Mercom will select one Winner and one Runner-up.
All participants must submit their nominations using the online form. Applications submitted after midnight on July 08, 2022, will not be considered. Incomplete entries will be excluded.
Multiple entries are welcome. However, companies cannot send nominations for more than one award based on the same criteria.
Mercom reserves the right to move entries between categories if they are better suited to another category.
Mercom reserves the right to dismiss or consolidate categories with another and rename the award if there are not enough qualified nominations in a particular category.
Supporting documents such as websites, videos (not more than 120 sec), photographs (not more than 5), and other documents are encouraged.
Participants should assign one person from the company as the point of contact.
Winners will NOT be notified before the Mercom India Solar Summit on July 29, 2022.
A panel of Mercom experts will select the winners.
Mercom ensures the confidentiality of the information submitted and will use the information only for Mercom India Awards.
Click here to find out the list of last year's winners.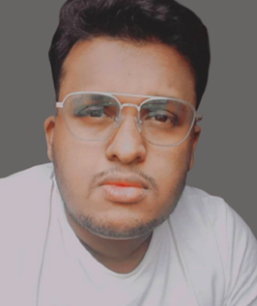 Arjun Joshi is a staff reporter at Mercom India. Before joining Mercom, he worked as a technical writer for enterprise resource software companies based in India and abroad. He holds a bachelor's degree in Journalism, Psychology, and Optional English from Garden City University, Bangalore. More articles from Arjun Joshi.