The Solar Energy Corporation of India Limited (SECI) has terminated its request for selection (RfS) issued for setting up 7,500 MW of grid-connected solar projects in Leh and Kargil (Jammu & Kashmir).
A source from SECI told Mercom that the decision to terminate the tender came from the Union Government and clarified that the decision is not related to the bundling of tariffs. The tender never reached the auction stage.
The source added that a lot of ambiguity was generated over the floating of the tender, which required the developer to set up projects and a transmission network. Very few companies had the technical and financial ability to set up both transmission systems and solar projects.
The source added that as the two projects were being merged, the networth requirement had also gone up substantially.
Earlier, in a Mercom webinar in September 2020, to discuss and analyze the latest developments in India's solar sector over the quarter, Shailesh Kumar Mishra, Director at SECI, had thrown light on the developments in Ladakh. Mishra had informed that the government had decided to separate the tender for transmission and project development and set up the transmission infrastructure ahead of the project development. This change was expected to bring in competitive tariffs. He added that the government has been working on this program with renewed focus.
A new tender is expected to be released exclusively for project development with the necessary changes in the eligibility criteria.
According to Mercom's India Solar Tender Tracker, SECI has issued 37 MW of solar tenders for solar power projects in the Ladakh region.
In November 2018, the Ministry of New and Renewable Energy (MNRE) had launched a plan to implement 23 GW of ultra-mega solar projects in the Leh and Ladakh regions of Jammu & Kashmir.
Due to its challenging landscape, most of the Ladakh region was not connected to the grid with the rest of the country. As a result, local small hydel and diesel generators met the power demand of the area. During winters, generation from hydro projects is reduced considerably, whereas power demand increases. In summers, hydel generation is at its highest, whereas demand is generally low.
Meanwhile, SECI had has floated a tender for a 20 MW solar power project with a 50 MWh battery energy storage system (BESS). The project will be set up in Phyang, located in Leh district of the union territory of Ladakh. Interested bidders are not required to pay an earnest money deposit to participate in the tender. The last date for the submission of bids is February 10, 2021.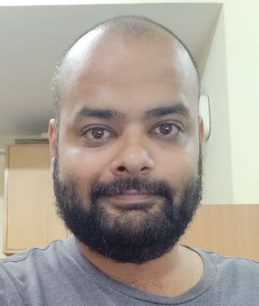 Rahul is a staff reporter at Mercom India. Before entering the world of renewables, Rahul was head of the Gujarat bureau for The Quint. He has also worked for DNA Ahmedabad and Ahmedabad Mirror. Hailing from a banking and finance background, Rahul has also worked for JP Morgan Chase and State Bank of India. More articles from Rahul Nair.