Researchers at the University of Southampton have come up with a technology that can map the locations of renewable energy projects across the globe and provide valuable insights into the potential environmental impact.
The study, which was published in the Nature journal, Scientific Data, shows the infrastructure density of solar and wind projects and also the power output in different regions. It is said to offer a unique open access dataset that deals with solar and wind sites.
According to the study, solar and wind have been the main driving force behind the rapid growth of renewables. But despite this rapid growth, little is known about the spread of wind and solar projects geographically, and there's no authentic data to elaborate on this.
One of the lead researchers, Sebastian Dunnett, said, "While global land planners are promising more of the planet's limited space to the wind and solar energy, governments are struggling to maintain geospatial information on the rapid expansion of renewables. Most existing studies use land suitability and socioeconomic data to estimate the geographical spread of such technologies, but we hope our study will provide more robust, publicly available data."
While the rapid growth of renewables has provided many benefits in terms of cheap and clean technology, the development has also led to some adverse effects on wildlife and the ecosystem. But this new mapping technique can provide accurate and reliable data on the spread of renewable projects and their impact on the ecosystem. It will help the planners to plan and assess the effects properly and plan such renewable farms and projects with care.
Speaking on the value of this latest study, Felix Eigenbrod, study supervisor of Geography and Environmental Science at Southampton, said, "This study represents a real milestone in our understanding of where the global green energy revolution is occurring. It should be an invaluable resource for researchers for years to come, as we have designed it so it can be updated with the latest information at any point to allow for changes in what is a quickly expanding industry."
As per the study, the researchers used data from OpenStreetMap (OSM), which is an open-source collaborative global mapping project. It helped researchers accurately point out solar and wind projects and then tag them as 'solar' and 'wind.' Later, the researchers cross-checked it with the national dataset and created their maps of solar and wind projects. The data exactly matched independent statistics and highlighted the dominance of Europe, North America, and East Asia in the renewable energy space.
Renewable energy is the fastest-growing source of energy, accounting for around half of the increase in energy and is set to penetrate the global energy system more quickly than any fuel previously in history, according to BP Energy Outlook.
The International Energy Agency's (IEA) latest report said that in Q1 2020, the global demand for renewable energy in all sectors increased by about 1.5% relative to Q1 2019. According to the report, electricity generated from renewable sources increased by almost 3%, mainly because of new wind and solar PV projects that were completed last year. The report noted that the increase in renewable electricity generation happened after more than 100 GW of solar PV, and nearly 60 GW of wind power projects were completed in 2019. The report focuses on global energy demand and the decline in the first quarter of 2020. Further, it said that only renewable energy sources showed growth in demand during the period.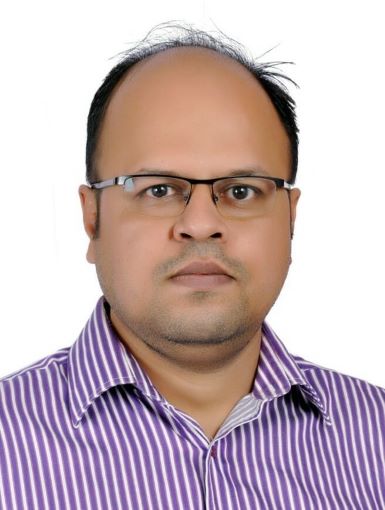 Rakesh Ranjan is a staff reporter at Mercom India. Prior to joining Mercom, he worked in many roles as a business correspondent, assistant editor, senior content writer, and sub-editor with bcfocus.com, CIOReview/Silicon India, Verbinden Communication, and Bangalore Bias. Rakesh holds a Bachelor's degree in English from Indira Gandhi National Open University (IGNOU). More articles from Rakesh Ranjan.