Electrical infrastructure provider Quanta Services has agreed to acquire utility-scale renewable energy contractor Blattner Holding Company for $2.7 billion. Quanta Services will pay $2.36 billion in cash and issue shares worth $340 million. Owners of Blattner are also eligible for an earnout payment that could provide additional consideration up to $300 million.
Lazard is serving as the financial advisor, and Latham & Watkins is the legal advisor to Quanta for this transaction. J.P. Morgan Securities is acting as an exclusive financial advisor to Blattner.
The transaction was unanimously approved by the board of directors of Quanta and Blattner and is expected to be closed in the fourth quarter of 2021. Quanta has obtained commitments from certain banks for bridge financing, if needed, to complete the transaction and expects to pursue other debt financing alternatives to finance the cash portion.
Quanta expects Blattner to contribute to its financial profile in the near and longer term, including revenue, margins, adjusted earnings before interest, taxes, depreciation, amortization (EBITDA), free cash flow conversion, and earnings per share (EPS).
Quanta estimates Blattner's revenues to be between $2.5 billion and $2.7 billion in 2022. The adjusted EBITDA for Blattner would be between $250 million and $290 million, and its contribution to adjusted diluted EPS would be between $0.80 and $1.00.
According to Quanta's management, these financial expectations are preliminary and, the company has taken a prudent approach to its forecast.
President of Blattner Holding Company, Scott Blattner, said. "Blattner was looking for a strategic partner with the resources and capabilities that will provide us the opportunity to strengthen our market position, take advantage of next-generation opportunities emerging in the renewable energy market and continue to contribute to the long-term success of our employees and customers. To that end, we believe Quanta is the ideal partner for Blattner."
Blattner's existing management team will be retained, with Scott Blattner continuing in his leadership role as President. Blattner will serve as a platform operating unit of Quanta.
According to Mercom's 1H and Q2 2021 Solar Funding and M&A Report, solar corporate M&A activity has taken off this year and is on pace for one of the best years to date. Solar M&A transactions for the first half of the year were at a record high since 2014. In 1H 2021 there were 54 solar M&A transactions compared to 25 transactions in 1H 2020.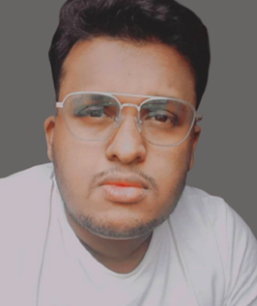 Arjun Joshi is a staff reporter at Mercom India. Before joining Mercom, he worked as a technical writer for enterprise resource software companies based in India and abroad. He holds a bachelor's degree in Journalism, Psychology, and Optional English from Garden City University, Bangalore. More articles from Arjun Joshi.