ReneSola Power, a fully integrated solar project developer and operator, has announced the financial results for the first quarter (Q1) of the calendar year (CY) 2021.
As per the financial statement, the company posted net revenue of $22.8 million, up by 39% compared to $16.4 million in Q4 2020. The total figure of $22.8 million comprised $19.2 million from the project development business, $3.4 million from the independent power producer (IPP) business, primarily from the sale of electricity in China, and $200,000 from the operations and maintenance division. The company said that the revenue from project development was largely driven by the sale of solar projects in Hungary and Utah.
The company reported a gross profit of $6.8 million, yielding a gross margin of 29.9% in the first quarter of 2021 compared to a gross profit of $2 million and a gross margin of 12.1% in the previous quarter. The company reported a gross profit of $1.4 million and a gross margin of 6.4% during the same period last year.
Source: ReneSola Power
The company's net income stood at $800,000 compared to the net loss of $4.4 million during the same period last year. The company's net income in the fourth quarter of 2020 was $2 million.
The adjusted earnings before interest, taxes, depreciation and amortization (EBITDA) in Q1 2021 stood at $6.1 million, compared to $1.7 million in the quarter before, marking an increase of 259%. The figures were higher by 580% than $900,000 in Q1 2020.
The company posted an operating income of $4.1 million in Q1 2021, up by 720% compared to $500,000 in the last quarter.
The company's cash and equivalents stood at $301 million as of March 31, 2021, up by 641% compared to $40.6 million as of December 31, 2020.
The company expects revenue in the range of $90 to $100 million and a gross margin of over 25% for CY 2021.
Speaking to the shareholders, the Chief Executive Officer of ReneSola Power, Yumin Liu, said, "Our strategic focus on the U.S., Europe, and China will enable us to become a global leader in project development and produce positive results. We are operating efficiently and profitably, delivering high returns, and generating strong cash flow. With our talented team, diversified geographic coverage and track record of success at every stage of project development, we believe we are in a solid position to deliver profitable growth in the years ahead."
Currently, the company has 172.4 MW of operating projects, of which 148.3 MW of rooftop projects are in China and 24.1 MW in the U.S. The China rooftop solar projects are concentrated in several eastern provinces with commercial and industrial off-takers.
The company also noted that it has finalized a joint venture agreement with Eiffel Investment Group, which aims to accelerate the development and financing of ReneSola Power's current and future solar projects across Europe.
In August last year, ReneSola had raised €10.64 million (~$12 million) through bridge funding from Eiffel to construct 19 MW of solar projects in Poland.
In December last year, the company announced the sale of a portfolio of ground-mounted solar parks to Modus Asset Management, a Vilnius, Lithuania-based investment management company specialized in renewable energy investments. The portfolio was developed and constructed by ReneSola Power and included 16 projects equipped with bifacial solar panels for a combined capacity of 16 MW.
Earlier, ReneSola had announced that its net revenue stood at $9.7 million in Q3 2020, down by over 85% from $65.9 million in the same quarter the year before.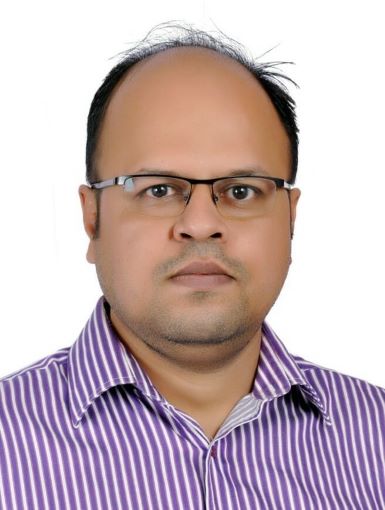 Rakesh Ranjan is a staff reporter at Mercom India. Prior to joining Mercom, he worked in many roles as a business correspondent, assistant editor, senior content writer, and sub-editor with bcfocus.com, CIOReview/Silicon India, Verbinden Communication, and Bangalore Bias. Rakesh holds a Bachelor's degree in English from Indira Gandhi National Open University (IGNOU). More articles from Rakesh Ranjan.