REC Ltd, a public infrastructure finance company in India's power sector, has received the approval to raise its overall borrowing limit to ₹4.5 trillion (~$60 billion). The foreign currency borrowing allowed is equivalent to $12 billion (~₹884 billion).
In a BSE filing, the company said that the decision was taken by the shareholders during its 51st annual general meeting held on September 25, 2020. According to PTI, the limit has been raised from the existing ₹3.5 trillion (~$47 billion).
The company also released an annual report which said that it approved ₹70.26 billion (~$951 million) towards renewable energy projects in 2019-20.
During the financial year 2019-20, REC approved total loan assistance worth ₹1.1 trillion (~$15 billion) towards various power sector projects, including renewable energy. It included ₹558.11 billion (~$7.5 billion) towards generation projects, ₹416.04 billion (~$5.6 billion) for transmission and distribution projects, and ₹64.65 billion (~$875 million) for short-term, medium-term, and other loans.
Furthermore, the company's net profit and total comprehensive income stood at ₹48.86 billion (~$661 million) and ₹43.36 billion (~$587 million), respectively. The net amount of borrowings of the company as of March 31, 2020, was ₹2.8 trillion (~$37 billion) and a sum of ₹1.1 trillion (~$14 billion) is likely to be borrowed in 2020-21 for lending activities. The borrowing would be by issuing bonds to investors, availing long-term loans from banks and financial institutions, foreign currency borrowings, among others.
Shareholders also approved a special resolution for raising funds through a private placement of unsecured, secured non-convertible bonds, debentures of up to ₹850 billion (~$1.1 billion) in one or more tranches.
REC Limited recently reported that it agreed to lend over ₹300 billion (~$4 billion) to distribution companies in the country as of July 31, 2020. It has also announced that its board approved the infusion of ₹1.5 billion (~$20.04 million) as equity in a joint venture company for providing a common backend infrastructure facility (CBIF) to distribution companies for faster roll-out of smart meters in the country.
Notably, the government recently accepted the proposal for letters of undertaking from three non-banking financial institutions that can be used like bank guarantees in renewable tenders. These three lenders are the Indian Renewable Energy Development Agency Limited (IREDA), Power Finance Corporation Limited, and REC Limited.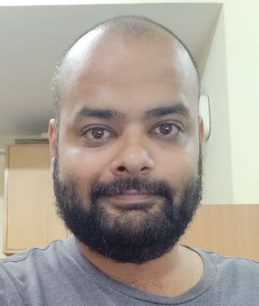 Rahul is a staff reporter at Mercom India. Before entering the world of renewables, Rahul was head of the Gujarat bureau for The Quint. He has also worked for DNA Ahmedabad and Ahmedabad Mirror. Hailing from a banking and finance background, Rahul has also worked for JP Morgan Chase and State Bank of India. More articles from Rahul Nair.