The Indian Energy Exchange (IEX) traded 336 million units (MU) of renewable energy in April 2022, a 14% month-over-month (MoM) decrease compared to 392 MU traded in the previous month.
The Exchange traded 7.57 billion units (BU) of energy during the month, a 1.7% year-over-year (YoY) decline due to the power supply-related constraints, leading to high clearing prices across all the market segments. Energy consumption increased 11% YoY to 133 BU in the month.
In April 2022, the peak power demand stood at 207 GW, with a 13% YoY growth.
Green Market: Day-Ahead and Term-Ahead
IEX Green Market comprising the day-ahead and term-ahead market segments, traded 335 MU volume during April 2022.
The Green Day-Ahead Market (GDAM) traded 215 MU of energy with the weighted average price of ₹9.29 (~$0.12)/kWh. In April 2022, 175 participants took part in the trading.
The Green Term-Ahead Market (GTAM) traded 121 MU during the month with 46 participants. The average monthly price of solar energy stood at ₹7.79 (~$0.10)/kWh and non-solar energy at ₹11.41 (~$0.15)/kWh during the month.
The key distribution companies (DISCOMs) from Delhi, Haryana, Kerala, Maharashtra, West Bengal, Assam, Gujarat, Uttarakhand, and Uttar Pradesh and several industrial consumers participated in the trading.
Rohit Bajaj, Head-Business Development at IEX, said, "In April'22, most of the renewable rich states saw a substantive increase in demand for power, and were thus consuming their renewable generation internally, leaving little quantum for sale through the Exchange platform."
Electricity Market: Day-Ahead, Term-Ahead, Real-Time
In April 2022, the Day-Ahead Market traded 4.11 BU. The average market clearing price increased 172% YoY to ₹10.06 (~$0.13)/kWh.
The Term-Ahead Market comprising intra-day, contingency, daily, and weekly contracts, traded a total of 1.17 BU, a YoY growth of 236%.
During the month, the Real-Time Electricity Market (RTM) traded 1.7 BU with a 16% YoY growth and an average monthly price of ₹9.55 (~$0.13)/kWh. The market achieved the highest single-day volume of 98.97 MU on April 30. A total of 519 participants transacted in the Exchange's RTM market.
Central Electricity Regulatory Commission (CERC) directed the power exchanges to re-design their bidding software so that members can submit their buy bids at the maximum price of ₹12 (~$0.16)/kWh for Day-Ahead Market and Real-Time Market. The Commission passed the order in response to a suo moto petition.
Power exchanges had previously designed the bidding software so that members could submit their bids in the price range of ₹0/kWh to ₹20 (~$0.26)/kWh. In the present scenario, where demand at power exchanges is nearly double the supply volume, buyers place bids at the maximum price range to ensure that their bids are cleared.
Bajaj said, "With regards to the increase in the prices at the Exchange platform both in the conventional as well as the green market, we must understand the market demand-supply dynamics during April. The month was largely characterized by several supply-side constraints which affected the power prices adversely. Increased economic and commercial activities besides early onset of summers across India led to a significant rise in the demand for electricity."
Renewable Energy Certificate Market
IEX traded 249,000 renewable energy certificates (RECs) in April, including 171,000 non-solar RECs and 77,000 solar RECs. The exchange discovered a price of ₹2,200 (~$29) per certificate for solar RECs and ₹1,000 (~$13) per certificate for non-solar RECs.
The Exchange has scheduled the next REC trading session for May 25, 2022.
IEX recently announced financial results for the fiscal year (FY) 2021-22 and the fourth quarter of FY22. The exchange reported a 50% YoY increase in profit after tax from ₹2.054 billion (~$26.88 million) to ₹3.09 billion (~$40.43 million) in FY22.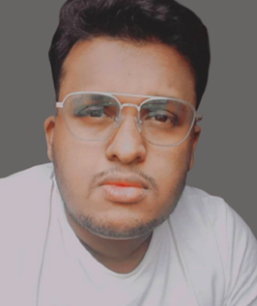 Arjun Joshi is a staff reporter at Mercom India. Before joining Mercom, he worked as a technical writer for enterprise resource software companies based in India and abroad. He holds a bachelor's degree in Journalism, Psychology, and Optional English from Garden City University, Bangalore. More articles from Arjun Joshi.