The Rajasthan Electronics and Instruments Limited (REIL), a joint venture between the Union and the Rajasthan governments, issued a notice inviting a rate contract tender for 8,000 monocrystalline or polycrystalline solar photovoltaic (PV) modules of 160W, 320W, 325W, and 340W.
The modules should be meet the domestic content requirement clause, and the quantity may increase or decrease based on REIL's requirements.
The last date for submitting bids is September 2, 2021, and the bids would be opened on September 3rd.
The PV module must comply with the approved list of models and manufacturers (ALMM) for solar PV modules. The winning bidder will also provide a warranty for five years and six months from the date of supply against manufacturing defects and provide free replacement against defects
The bidder must be an original Indian PV module manufacturer or their authorized dealers or distributors. The bidder must have a minimum PV module capacity of 20 MW/annum, with automated in-house manufacturing facilities.
The bidder should have manufactured and supplied a cumulative of 2 MW modules of 300Wp or above during) 2020-2021.  Bidders should quote fixed prices for freight on-road Kanakpura, Jaipur for the entire contract period. The quote should include packing forwarding, freight, insurance, and unloading of material.
The rate contract must be valid up to October 2021. The total quantity must be supplied within two weeks from REIL's delivery clearance as per their requirement mutually agreed within the contract validity.
Earlier this week, REIL issued a notice inviting tender to supply 200,000 monocrystalline or multicrystalline silicon solar cells of 4.57 Watt. The quantity of the cells may be increased or decreased as per REIL's requirements.
In May this year, REIL invited bids to procure 40,000 solar cells of the monocrystalline passivated emitter and rear cell category of 5.64 W capacity.
Subscribe to Mercom's India Solar Tender Tracker for timely updates on all solar tenders issued by various agencies in India.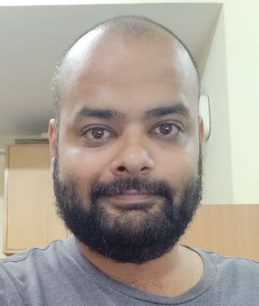 Rahul is a staff reporter at Mercom India. Before entering the world of renewables, Rahul was head of the Gujarat bureau for The Quint. He has also worked for DNA Ahmedabad and Ahmedabad Mirror. Hailing from a banking and finance background, Rahul has also worked for JP Morgan Chase and State Bank of India. More articles from Rahul Nair.