Bengaluru-based PYSE, a retail investment platform for sustainable projects, has launched India's first fractionally-owned solar power project in Karnataka. The 5 MW open access solar project in Chitradurga will be commissioned by the end of July.
The solar project is equipped to supply power to marquee clients operating manufacturing plants. It is designed to offset 6.5 million kilograms of carbon footprint every year for the next twenty-five years.
The company has raised a total investment of ₹260 million (~$3.3 million) in four tranches, with an average investor ticket size of ₹25,000 (~$316). The first three tranches amounting to ₹160 million (~$2.02 million) have been oversubscribed by 2.5 times.
PYSE is planning to launch the fourth and final tranche with a minimum investment requirement of ₹500,000 (~$6,331). More than 600 retail investors have backed the entire project.
"The response from investors for the launch of Tranche 1, 2, and 3 has solidified PYSE's faith in the fact that investors recognize solar as an asset class that offers potential to earn steady returns while contributing to the environment," Kaustubh Padakannaya, co-founder, PYSE, said.
He told Mercom, "We have end clients for the 5 MW solar project. They are all C&I customers in and around Bengaluru."
PYSE currently manages assets worth ₹400 million (~$5.06 million) with more than 4,000 investors. It targets early investors, 65% of whom are between the age of 25 and 35. The company aims to encourage retail investors to adopt a sustainable lifestyle while earning passive income.
The company said the fractionally-owned project aims to showcase PYSE's commitment to making green assets a lucrative financial product for retail investors. It is a step towards its partner companies' sustainability goals.
India added nearly 513 MW of open access solar installations in the first quarter of the calendar year 2022, marking an increase of 58% quarter-over-quarter compared to 324 MW in Q4 2021, according to Mercom India Solar Open Access Market Report Q1 2022.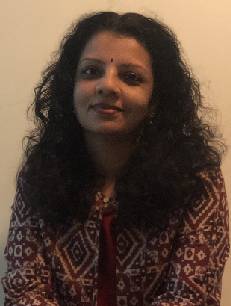 Vijayalakshmi is a staff reporter at MercomIndia.com. She has two decades of experience as an independent journalist and features writer, and her work is featured across various publications and genres such as business, food, and clean energy. More articles from Vijayalakshmi.