The Haryana Electricity Regulatory Commission (HERC) has approved the distribution company (DISCOM) Uttar Haryana Bijli Vitran Nigam's (UHBVNL) petition seeking relaxation for supplying electricity for electric vehicle (EV) charging at consumer premises already having electricity connection for other purposes.
Background-
UHBVN had filed a petition with the Commission citing a tariff order issued on March 30, 2021, wherein concessional tariff for EV charging stations was set at ₹5.55 (~$0.075)/kWh or ₹5 (~$0.067)/kVAh and fixed charges at ₹100 (~$1.34)/kW/kVA per month for faster adoption of EVs.
The benefit of 'time of day or use' tariff was allowed on the total consumption for EV charging stations having electricity supply at high tension (HT) level, instead of incremental consumption in off-peak demand period (November to March).
UNBVN, in its petition, cited that it had received applications for EV charging connections from the consumers, wherein the consumers already had a connection for a specific purpose in their premises. According to DISCOM, in such a scenario releasing an additional connection for EV charging contradicts the existing HERC regulation of 'one connection in one premise.'
Apart from this, if a portion of the residential or industrial premises is regularly used for any commercial activity, then a separate connection under non-domestic supply must be obtained for the same.
Commission's Orders
The DISCOM appealed that the tariff applicable for charging EVs at consumer premises (other than charging stations) be the same as applicable for the relevant category of connection at the same premises. The Commission approved this request.
It was also petitioned that the tariff for EV charging stations on single-point delivery be applicable for battery charging at swapping facilities. But such facilities must be exclusively used for swapping e-rickshaw or electric vehicle batteries, to which the Commission agreed.
The Commission also accepted the request for a separate connection for EV charging at retail outlets of oil marketing companies, housing societies, malls, office complexes, restaurants, hotels, metro station parking lots or its premises, and others.
DISCOMs may adopt minus metering by providing separate wiring and metering for EV charging activities when a single-point connection has been provided at the premises. A separate EV connection will be required at the low tension (LT) level. The Commission has allowed this request also.
The Commission also approved the appeal demanding that the consumer must have approval for safety and fire clearance for EV charging station wherever applicable from the concerned department such as Petroleum and Explosives Safety Organization (PESO), fire department, etc.
Recently, BSES Rajdhani Power (BRPL) had invited proposals to empanel vendors for deploying electric vehicle (EV) charging infrastructure across various sites in Delhi. These include semi-public sites or commercial buildings such as malls, offices, etc.; institutional buildings such as hospitals, colleges, group housing societies, resident welfare associations, government offices, etc.; grocery stores, shops; and private property owners, bungalows, and apartments.
Subscribe to Mercom's real-time Regulatory Updates to ensure you don't miss any critical updates from the renewable industry.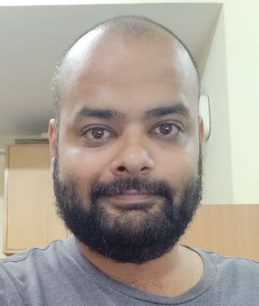 Rahul is a staff reporter at Mercom India. Before entering the world of renewables, Rahul was head of the Gujarat bureau for The Quint. He has also worked for DNA Ahmedabad and Ahmedabad Mirror. Hailing from a banking and finance background, Rahul has also worked for JP Morgan Chase and State Bank of India. More articles from Rahul Nair.