Japan-based financial services group Orix Corporation has announced that it has completed its acquisition of 21.8% stake in Indian renewable energy developer Greenko Energy Holdings.
In September 2020, Orix had announced that it had signed a framework agreement with Greenko Energy Holdings to acquire approximately 20% of its shares.
Orix had said that it would acquire over 20% of Greenko's shares at a total value of around $980 million (~₹ 72.07 billion). Accordingly, it announced that it had acquired approximately 21.8% in Greenko for $961 million (₹70.34 billion).
As part of the agreement, the company would also add 873 MW of its wind energy portfolio in India into Greenko's portfolio in exchange for the shares. Orix has also integrated its entire wind power generation business in India into Greenko in exchange for new additional shares of Greenko.
Greenko manages renewable power generation facilities with a total capacity of 6.9 GW in operation, including solar, wind, and hydro, and has an additional capacity of more than 8 GW either under construction or in development.
Greenko has long-term power purchase agreements averaging over 20 years with India's government-run agencies, state-owned power companies, and other entities, providing a stable income base while achieving further growth to meet India's long-term goals of achieving energy sustainability and independence.
In August 2020, NTPC Limited announced that its wholly-owned subsidiary NTPC Vidhyut Vihar Nigam Limited (NVVN) signed a Memorandum of Understanding with Greenko Energies Private Limited to explore opportunities to supply round-the-clock renewable energy.
In 2019, Orix had announced that it would acquire a 51% stake in seven wind power generating subsidiaries which it jointly owns with Infrastructure Leasing & Financial Services Wind Energy Ltd (IWEL).
IWEL is the wholly-owned subsidiary of IL&FS Energy Development Company Limited, which, in turn, is a subsidiary of Infrastructure Leasing & Financial Services Limited (IL&FS), Telangana-based infrastructure development and investment company in which Orix has a significant share.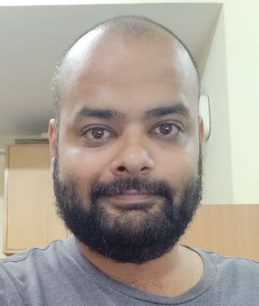 Rahul is a staff reporter at Mercom India. Before entering the world of renewables, Rahul was head of the Gujarat bureau for The Quint. He has also worked for DNA Ahmedabad and Ahmedabad Mirror. Hailing from a banking and finance background, Rahul has also worked for JP Morgan Chase and State Bank of India. More articles from Rahul Nair.