Oil and Natural Gas Corporation Limited (ONGC) has reissued the tender for the engineering, procurement, construction, installation, and commissioning of a 15 MW (AC)/17.5 MW (DC) grid-connected solar power project at its Vagra site in Bharuch district of Gujarat.
The successful bidder will also have to develop the associated transmission system along with the operation and maintenance activities of the project for ten years.
The last date to submit the bids is May 17, 2021. Bids will be opened on the same day. The pre-bid meeting will take place on April 19.
The time for the completion and commissioning of the project is 245 days.
The tender was initially floated in November 2019 but did not receive an adequate response, according to an ONGC official.
No earnest money deposit is required to participate in the tender. The successful bidder will have to submit 3% of the contract price during the execution period and 3% during the post-commissioning warranty period.
Only 'Class-I local suppliers' will be eligible to bid in this tender. The local content requirement to categorize a bidder as a 'Class-I local supplier' is a minimum of 50%.
Any bidder from a country that shares a land border with India will be eligible to bid in this tender only if the bidder is registered with the competent authority.
To participate in the bidding process, the bidder should have experience in procurement, supply, installation, and commissioning of ground-mounted grid-connected solar power projects of cumulative installed capacity of 10 MW or above in India. If it is a 10 MW single project, it should have been commissioned two years before the bid opening date. If the capacity of 10 MW consists of more than one project, at least one project should be of capacity 2 MW or above, and it should have been commissioned two years before the bid opening date.
The bidder's average annual turnover should be 50% of the annualized bid value or more during the last two years. The bidder's net worth should be 15% of the annualized bid value or more in the previous two years, and the working capital should also be 15% of the annualized bid value or more.
The bidder should confirm that only domestically produced solar modules will be procured as per the domestic content requirement of the central public sector undertakings program phase-II of the Ministry of New and Renewable Energy (MNRE).
In May last year, ONGC announced plans to set up a renewable joint venture company with NTPC to set up offshore wind projects, among other renewable power assets in India and abroad.
Earlier, ONGC had floated a 5 MW tender for solar projects along with seven years of operation and maintenance at its premises in Gujarat.
According to Mercom's India Solar Tender Tracker, ONGC has so far floated tenders for 51 MW of solar power projects.
Mercom's premium event Mercom India Solar Summit, to be held virtually on April 8 and 9, has an exclusive session on 'Tenders and Auctions – From Pipeline to PPAs, How We Get There.' You can click here to register for the event.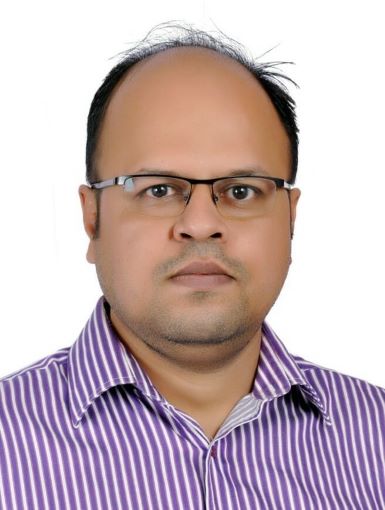 Rakesh Ranjan is a staff reporter at Mercom India. Prior to joining Mercom, he worked in many roles as a business correspondent, assistant editor, senior content writer, and sub-editor with bcfocus.com, CIOReview/Silicon India, Verbinden Communication, and Bangalore Bias. Rakesh holds a Bachelor's degree in English from Indira Gandhi National Open University (IGNOU). More articles from Rakesh Ranjan.