The Municipal Corporation of Greater Mumbai (MCGM) has issued an e-tender on an item-rate-basis to appoint a contractor to operate and maintain (O&M) a 2.5 MW solar power project at the Bhandup Complex, Water Treatment Plant for two years.
The last date for submitting bids is August 24, 2021, and the bids would be opened on the same day. Prospective bidders must pay ₹5,000 (~$67.35) + 5% Goods and Services Tax (GST) towards the cost of the tender document, along with ₹50,000 (~$674) as earnest money deposit (EMD).
According to the notice inviting tenders (NIT) contractors of repute, from multidisciplinary engineering organizations, including eminent firms, proprietary firms, partnership firms, private limited companies, public limited companies, or companies registered under the Indian Company's Act 2013, can participate in the tender.
Apart from these, contractors registered with the MCGM in 'Class C' as per the old registration and 'Class A' as per the new registration in either the mechanical or electrical category can participate in the tender.
Companies providing O&M services and contractors registered in the central or state government or semi-government can participate in the tender.
Organizations from central or state public sector undertakings are permitted to participate in the tender. However, the contractors who are not registered with MCGM will have to apply for registration within three months from the award of the contract.
If the contractors miss the deadline, their EMD will be forfeited or recovered, and an amount equal to the registration fee of the respective class would be recovered as a penalty.
In November last year, the MCGM had floated a tender to develop 100 MW of floating solar-hydropower hybrid power projects at the Middle Vaitarna Dam in the state. Of the 100 MW, 80 MW will be floating solar projects, and 20 MW will be hydroelectric power projects.
The required electricity generation per year is 67.98 million units (MU) from the hydro project and 140.58 MU from the floating solar system.
Subscribe to Mercom's India Solar Tender Tracker to stay on top of tender activity in real-time.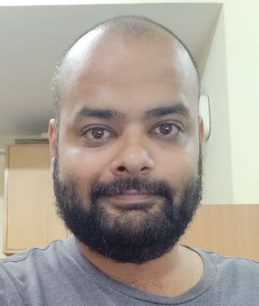 Rahul is a staff reporter at Mercom India. Before entering the world of renewables, Rahul was head of the Gujarat bureau for The Quint. He has also worked for DNA Ahmedabad and Ahmedabad Mirror. Hailing from a banking and finance background, Rahul has also worked for JP Morgan Chase and State Bank of India. More articles from Rahul Nair.