NTPC Limited has invited bids to install a 4 MW ground-mounted solar project with a 1 MW/1 MWh battery energy storage system (BESS) and induction-based cooking system at the NTPC Energy Technology Research Alliance (NETRA) facility in Greater Noida.
The scope of work includes design, engineering, fabrication, procurement, packing, supply, transportation, construction, erection, and commissioning of the project along with supply, installation, and commissioning of an induction-based cooking system at NETRA, in Greater Noida.
The last date to submit the bids is July 21, 2021, and bids will be opened on July 23.
The successful bidder will have to furnish performance security for 10% of the contract value for all contracts within 28 days from receiving the notification of award.
The completion of all the facilities should be attained within 12 months from the date of notification of award.
If the contractor fails to complete all the facilities within the stipulated time, liquidated damages calculated at the rate of ₹116,100 (~$1,585) for each day of delay will be deducted. The amount of liquidated damage will be subject to a maximum of 5% of the total contract price.
To participate in the bidding process, the bidder should have designed, supplied, erected, and commissioned grid-mounted solar projects of a minimum capacity of 3.2 MW at any single location. The bidder should also have installed a grid-connected BEES of a minimum capacity of 500 kW at any single location.
The reference project should have been in successful operation for at least six months before the bid opening date.
The bidder's average annual turnover should be at least ₹162.5 million (~$2.22 million) in the last three financial years as of the bid opening date. The net worth of the bidder on the last day of the preceding financial year should not be less than 100% of the paid-up share capital.
The local content requirement to categorize a bidder as a 'Class-I local supplier' is a minimum of 50%. For 'Class-II local supplier', the local content requirement is a minimum of 20%.
For a joint venture to qualify, each of its partners must meet the minimum criteria listed for an individual bidder for the component of the contract they are designated to perform. Failing to comply with this requirement will result in the rejection of the joint venture's bid. A firm can be a partner in only one joint venture; bids submitted by joint ventures, including the same firm as a partner will also be rejected.
Earlier, NTPC had tendered 25 MW of solar projects with BESS to be developed on the island of Andaman & Nicobar. The tender included an 8 MW solar project with BESS to be developed in Chidiyatapu in southern Andaman and a separate 17 MW solar project with BESS to be developed in the village of Manglutan in south Andaman.
Subscribe to Mercom's India Solar Tender Tracker or timely updates on all solar tenders issued by various agencies in India.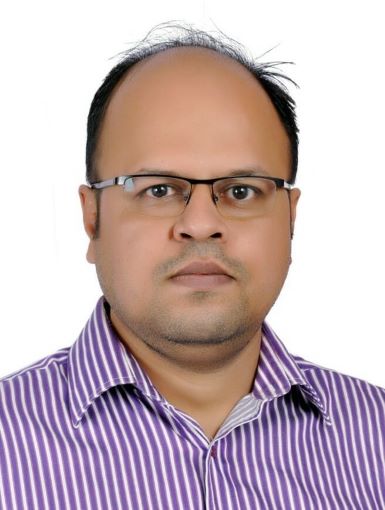 Rakesh Ranjan is a staff reporter at Mercom India. Prior to joining Mercom, he worked in many roles as a business correspondent, assistant editor, senior content writer, and sub-editor with bcfocus.com, CIOReview/Silicon India, Verbinden Communication, and Bangalore Bias. Rakesh holds a Bachelor's degree in English from Indira Gandhi National Open University (IGNOU). More articles from Rakesh Ranjan.