NTPC Limited has invited bids to procure solar modules for the 10 MW solar power project at its power plant in Talcher, Odisha.
The last date to submit the bids is February 8, 2022. Bids will be opened on the same day.
Interested bidders will have to submit an amount of ₹70,470 (~$936.48) as an earnest money deposit.
Preference will be given to products made in India, and the purchase preference will be given to micro and small enterprises (MSEs).
NTPC has stated that solar modules must conform to the latest IEC 61215/IS 14286 for crystalline silicon terrestrial PV modules design qualification and type approval. In addition, the modules must conform to IEC 61730 Part-I requirements for construction and Part 2 requirements for testing for safety qualification. The modules should conform to IEC 62804 tests. The module should also comply with IEC-617901 for salt mist testing.
The capacity for each solar module should not be less than 290 W, and no negative tolerance from quoted power rating on solar modules should be allowed. The bidder can offer solar modules with a power rating between 290 W-310 W, but of a single rating for the whole supply under this order of total requirement of one lot (total of 150 kW capacity). The efficiency of the solar module should be 17% or higher. The temperature coefficient of power for solar modules should be better than -0.45 per degree C.
Also, the module should be made up of monocrystalline silicon cells. The front glass used to make the crystalline silicon modules should be toughened low iron glass with a minimum thickness of 3.2 mm. To meet the specifications, the glass should have a transmittance of above 90% and bending less than 0.3%. The aluminum module frame thickness should be a minimum of 1.9 mm and should have sufficient strength to withstand weather conditions.
The interconnected cells should be laminated in a vacuum to withstand adverse environmental conditions. The EVA used for the modules should be UV resistant with gel content of more than 70%. The backsheet used in the crystalline silicon modules should be a three-layered structure. The thickness of the backsheet should be a minimum of 300 microns.
The modules should perform satisfactorily with ambient temperatures between -10°C & +60°C and withstand gusts up to 150 Km/hour on the panel's surface.
The module should have a guarantee of twelve months from the date of commissioning or 18 months from the date of the receipt.
The solar modules should be from the Approved List of Models and Manufacturers (ALMM) issued by the Ministry of New and Renewable Energy (MNRE).
During the bidding process, if the L-1 (lowest) bidder is not an MSE and has quoted a price within the L-1+15% of margin, then such a seller will be allowed to match the L-1 price, and the contract will be awarded for 100% of the total quantity.
Last October, NTPC Renewables, a wholly-owned subsidiary of NTPC Limited, invited expressions of interest to form strategic tie-ups for sourcing solar modules for a total capacity of 15 GW over five years.
Subscribe to Mercom's India Solar Tender Tracker for timely updates on all solar tenders issued by various agencies in India.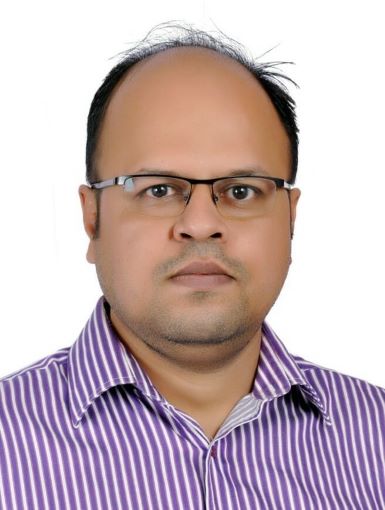 Rakesh Ranjan is a staff reporter at Mercom India. Prior to joining Mercom, he worked in many roles as a business correspondent, assistant editor, senior content writer, and sub-editor with bcfocus.com, CIOReview/Silicon India, Verbinden Communication, and Bangalore Bias. Rakesh holds a Bachelor's degree in English from Indira Gandhi National Open University (IGNOU). More articles from Rakesh Ranjan.