NTPC Limited has invited bids to select solar developers for setting up 1,000 MW interstate transmission system (ISTS)-connected solar power projects across India.
NTPC will purchase solar power from these projects to replace the power from Solapur and Kudgi thermal power stations under the 'Flexibility in Generation and Scheduling of Thermal power Stations to Reduce Emissions' program issued by the Ministry of Power. Under the program a power generating company may set up or procure renewable energy generating capacity anywhere in the country and utilize such renewable capacities for supplying the power against existing commitments.
The last date to submit the bids is May 27, 2021, and bids will be opened on the same day. The pre-bid meeting will take place on May 13. The tender is open for international competitive bidding.
NTPC will purchase the power at an initial tariff of ₹1.91 (~$0.025)/kWh for the first contract year, which will be increased at the rate of ₹0.01 (~$0.0001) /kWh until the 25th year. The duration of the power purchase agreement will be 25 years from the effective date of the PPA.
NTPC reserves the right to take over the special purpose vehicle incorporated for the project after the completion of five years from the commercial operation date. The solar developers will be selected based on the lowest quoted 'SPV Handover Cost' through competitive bidding.
In February this year, Rising Sun Energy, a New Delhi-based independent power producer, won 190 MW of solar projects quoting a tariff of ₹2.25 (~$0.031)/kWh in NTPC's auction for 190 MW of grid-connected solar projects at Nokh Solar Park in Rajasthan. Eight other bidders had placed bids for the tender with tariffs ranging between ₹2.47 (~$0.034)/kWh and ₹2.75 (~$0.038)/kWh. They were given the option to match the lowest bid, but they did not. Rising Sun was awarded the full capacity.
Earlier, O2 Power, Azure Power, Tata Power, and Amp Energy had together won 1,170 MW of projects in NTPC's auction for 1.2 GW of the ISTS-connected solar power projects. O2 Power, Azure Power, and Tata Power were awarded 400 MW, 300 MW, and 370 MW of projects, respectively, at a tariff of ₹2.43 (~$0.032)/kWh. Amp Energy secured 100 MW of projects at ₹2.44 (~$0.033)/kWh.
According to Mercom's India Solar Tender Tracker, NTPC has so far floated tenders for 13.6 GW of utility-scale solar projects.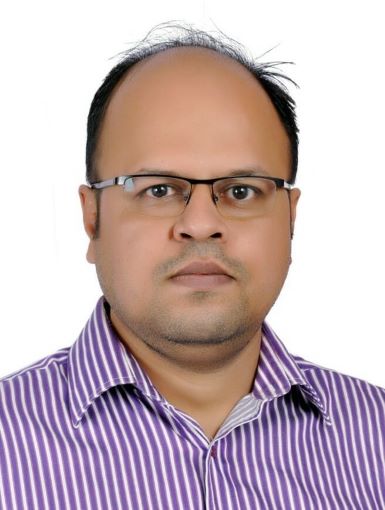 Rakesh Ranjan is a staff reporter at Mercom India. Prior to joining Mercom, he worked in many roles as a business correspondent, assistant editor, senior content writer, and sub-editor with bcfocus.com, CIOReview/Silicon India, Verbinden Communication, and Bangalore Bias. Rakesh holds a Bachelor's degree in English from Indira Gandhi National Open University (IGNOU). More articles from Rakesh Ranjan.