NHPC Limited has invited bids for engineering, procurement, and construction (EPC) of a 100 MW floating solar power project and the associated 220 kV transmission line for connectivity to the 400 kV substation at the Rengali reservoir in Odisha. The successful bidder will also have to take care of the project's operation and maintenance (O&M) activities for ten years.
The project should be completed within 12 months from the notice of award being issued.
The last date to submit the bids online is October 7, 2021, and bids will be opened on October 18. The pre-bid meeting will take place on September 2.
The contractor will have to furnish an amount equal to 3% of the contract value as a performance security deposit within 28 days from the notification of the contract being awarded.
To participate in the bidding process, the bidder should have designed, supplied, and installed grid-connected solar power projects of cumulative installed capacity of at least 40 MW, out of which one project should have been of 10 MW or higher capacity.
Alternatively, the bidder should have developed grid-connected solar projects as a developer of a cumulative installed capacity of 40 MW or higher, out of which at least one project should have been of 10 MW or higher. The reference project of 10 MW or higher capacity should be at a single location developed by the bidder for itself or any other client.
The bidder should also have experience of O&M of at least one 10 MW solar project for at least six months during the last five years as on the last date of the month before bid submission.
The bidder's minimum average annual turnover in the last three financial years should be ₹8 billion (~$107.66 million). Also, the net worth of the bidder should be positive in three of the last five financial years. The working capital of the bidder should be at least ₹900 million (~$12.11 million).
In September last year, NHPC  issued a notice inviting tender to hire consultants for technical assistance and prepare a detailed project report for the 100 MW floating solar project at the Rengali reservoir in Odisha.
Earlier, NHPC had issued documents for enlisting EPC vendors for floating and ground-mounted solar projects starting from 10 MW in size. The scope of work included the design, manufacturing, supply, loading, transportation, installation, erection, testing, and commissioning of the grid-connected floating solar projects on a turnkey basis.
According to Mercom's India Solar Tender Tracker, NHPC has so far floated tenders for 142 MW of floating solar power projects.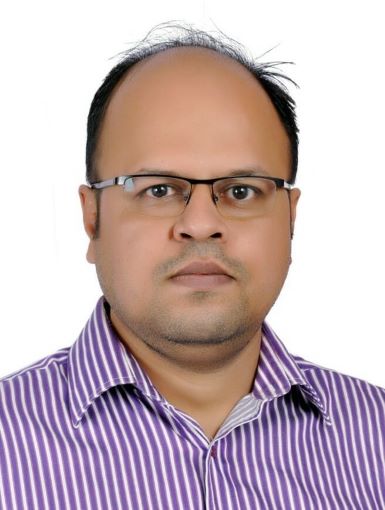 Rakesh Ranjan is a staff reporter at Mercom India. Prior to joining Mercom, he worked in many roles as a business correspondent, assistant editor, senior content writer, and sub-editor with bcfocus.com, CIOReview/Silicon India, Verbinden Communication, and Bangalore Bias. Rakesh holds a Bachelor's degree in English from Indira Gandhi National Open University (IGNOU). More articles from Rakesh Ranjan.