The recent Solar Energy Corporation of India (SECI) auction for 1,070 MW of solar projects in the state of Rajasthan (Tranche-III) resulted in India's lowest solar tariff ever of ₹2 (~$0.0270)/kWh.
Saudi Arabia-based Aljomaih Energy and Water Company and Green Infra Wind Energy Limited, a subsidiary of Singapore-based Sembcorp, won 200 MW and 400 MW of solar projects, respectively, at this tariff.
NTPC Limited, a public sector unit, was the only Indian winner quoting ₹2.01 (~$0.0271)/kWh. The company had placed bids for 600 MW of projects but was only awarded 470 MW through the 'bucket-filling' method.
Is this a cause to celebrate or worry about where this may lead? Mercom spoke to developers to find out why the tariff went so low.
Why the rush?
Developers Mercom spoke to had varied reasons that they think led to the aggressiveness to bid and bid to win.
For Al Jomaih, it was important to start a portfolio in India after its success in winning the bid for the 55 MW project in Bangladesh. In the Bangladesh auction, too, it drove the bid to as low as $0.0748/kWh. For its bid in Bangladesh, it formed a consortium with Metito Group and Jinko Solar.
For Sembcorp, it is the largest solar bid it has won so far as it enters solar development in India. The company has been previously active in wind project development in the country and has four solar projects totaling 35 MW in operation.
For NTPC, this is one of the pure solar projects of large capacity they wanted to capture. Most other tenders by SECI are currently hybrid with wind, storage, or thermal.
Solar tenders from SECI and states have also been few and far between, resulting in demand pile up from developers waiting for project development activity.
Possible reasons behind record low tariffs
"I don't think any of the winning companies knew what their bid would be, which is the nature of auctions. You get sucked into the moment and end up bidding at prices you never thought you would. We are giving these companies too much credit by trying to come up with justification and assumptions for such a low bid. The fact is, the auction got out of hand, the bids got too aggressive as there is a lot of pent up demand, and the developers kept going until they won," said Raj Prabhu, CEO of Mercom Capital Group.
The low bid of ₹2 (~$0.0270)/kWh is 15% lower than the previous low of ₹2.36 (~$0.0319)/kWh.
Prashant Sinha, Chief Risk Officer (CRO) at L&T Infra Finance, explained that the low tariff was primarily due to a mix of factors, including the eagerness of foreign players to enter the Indian solar market, a low cost of borrowing, and expectations for module prices to fall in the future.
"The (two international) developers have the advantage of an extremely low cost of debt due to foreign funding. The winning developer is a new player entering the market and hence made aggressive bids. Although NTPC is looking at interest rates of 8-8.5% compared to the foreign developers who might secure funding at lower than 5%," an executive from a power generation company said.
Another reason for the low tariff was that developers would be able to save on overhead costs due to a provision in the Rajasthan Solar Policy 2019. As per the clause, developers are expected to pay ₹200,000 (~$2,701)/MW every year for the project's lifespan as a contribution towards the Rajasthan Renewable Energy Development Fund. However, this is only payable if the power generated from the solar projects is sold to distribution companies (DISCOMs) outside the state. Developers need not pay this amount since the power will be used by DISCOMs within the state.
According to the list of bidders published on the bidding portal, 14 bidders placed bids for 4,350 MW of projects, leaving the tender oversubscribed by 3,280 MW. Only five of these bidders quoted tariffs lower than ₹2.10 (~$0.0284)/kWh. The rest of the bids (especially from large established developers) ranged between ₹2.2 (~$0.0297)/kWh and ₹2.43 (~$0.0328)/kWh.
This was an indication that most serious players were not willing to readily adopt tariffs as low as ₹2 (~$0.0270)/kWh. Developers admitted that these levels are beyond what they would readily quote.
An executive from a renewable energy project development company said that most major domestic players in the bidders' list were not ready to push as aggressively as the international players since tariffs below ₹2.39 (~$0.03228)/kWh seemed risky and unfeasible.
"Some players have tried to make inroads into the Indian market, thinking the module prices will come down. Today module prices have gone up by at least ₹0.03 (~₹2.2). Steel and aluminum prices are going up, as well, and people are just taking chances. It remains to be seen if this kind of aggressive bidding is healthy for the Indian solar industry," he noted
While the low debt cost and return on investment expectation of foreign developers were clear, the industry has been unable to crack the code as to what prodded NTPC to bid so low.
Commenting on this, one of the executives at an independent power producer said, "NTPC should be expecting debt cost of less than 8% and Internal rate of return (IRR) below 10% if they have quoted a tariff as low as ₹2 (~$0.0270)/kWh. No private entity could have bid at this rate; it is simply not feasible. If the Ministry of Power wanted to achieve the low bid, only NTPC could have done it, and this is what has happened. There is no financial engineering or business reasons behind this bid."
Anshuman Gupta, Deputy Manager, Indian Renewable Energy Development Agency Limited (IREDA), commented, "at such low tariffs, the developers are expecting the cost of debt to be on the lower side of 8% which no financial institution would be able to lend including IREDA. Only banks would be able to lend. Even at 8%, the debt-equity ratio will have to be a 65-35% rather than the usual 75-25% ratio."
Bifacial modules are the most talked about technology for this project. The expectation of capacity utilisation factor (CUF) as high as 30% in the state and cost of modules at ₵20-21 is making the rounds. The land rate in Rajasthan is also on the lower side compared to other states, and solar irradiation is the best, adding to the advantages.
What happened after previous low bids
Pent-up demand, the expectation of low module prices, and low interest rates have been the most common reasons cited in the previous years whenever low bids broke the previous record.
"The last few times low bids fell this much, there were consequences. After the Bhadla record low bid, tender announcements fell into a downward spiral as DISCOMs began renegotiating power purchase agreements with project developers to secure the same low Bhadla tariff rate," said Prabhu
In all, 2.6 GW of tenders were canceled in 2017 due to various reasons as government agencies began amending their power purchase agreements (PPA) frameworks in search of better deals and similar low tariffs.
"When it comes to state agencies and DISCOMs, there is a lack of sophistication when it comes to understanding that no two auctions are the same. Maybe that mindset has changed; we shall see," added Prabhu.
The recent record for the lowest solar tariff was ₹2.36 (~$0.0319)/kWh, discovered in SECI's auction for 2 GW of the interstate transmission system (ISTS) connected solar projects (Tranche IX) back in June. These projects are yet to be developed.
Before this, the lowest bid of ₹2.44 (~$0.0324)/kWh was discovered in auctions in May 2017 and July 2018. In both auctions, ACME was the winner but is now seeking to terminate the power purchase agreement they had signed with SECI for 600 MW of solar projects. ACME has decided to terminate the PPAs, citing force majeure events.
Implications of this bid on the sector
While the low tariffs are what the DISCOMs want, it would be tough for developers and SECI to meet these future expectations.
Private players would not be able to match these low expectations and will find the DISCOMs are disappointed each time the bids fail to reach or breach the ₹2 (~$0.0270)/kWh mark.
For SECI signing power sale agreements will remain a challenging task if bids do not reach as low as ₹2 (~$0.0270)/kWh.
Engineering, procurement, and construction (EPC) service providers and module suppliers will face enormous pressure to deliver at rock bottom prices.
"If this auction is treated as a one-off, we should be ok. If history repeats itself and DISCOMs expect a ₹2 (~$0.0270)/kWh tariff in every auction, the market is in for some trouble," concluded Prabhu.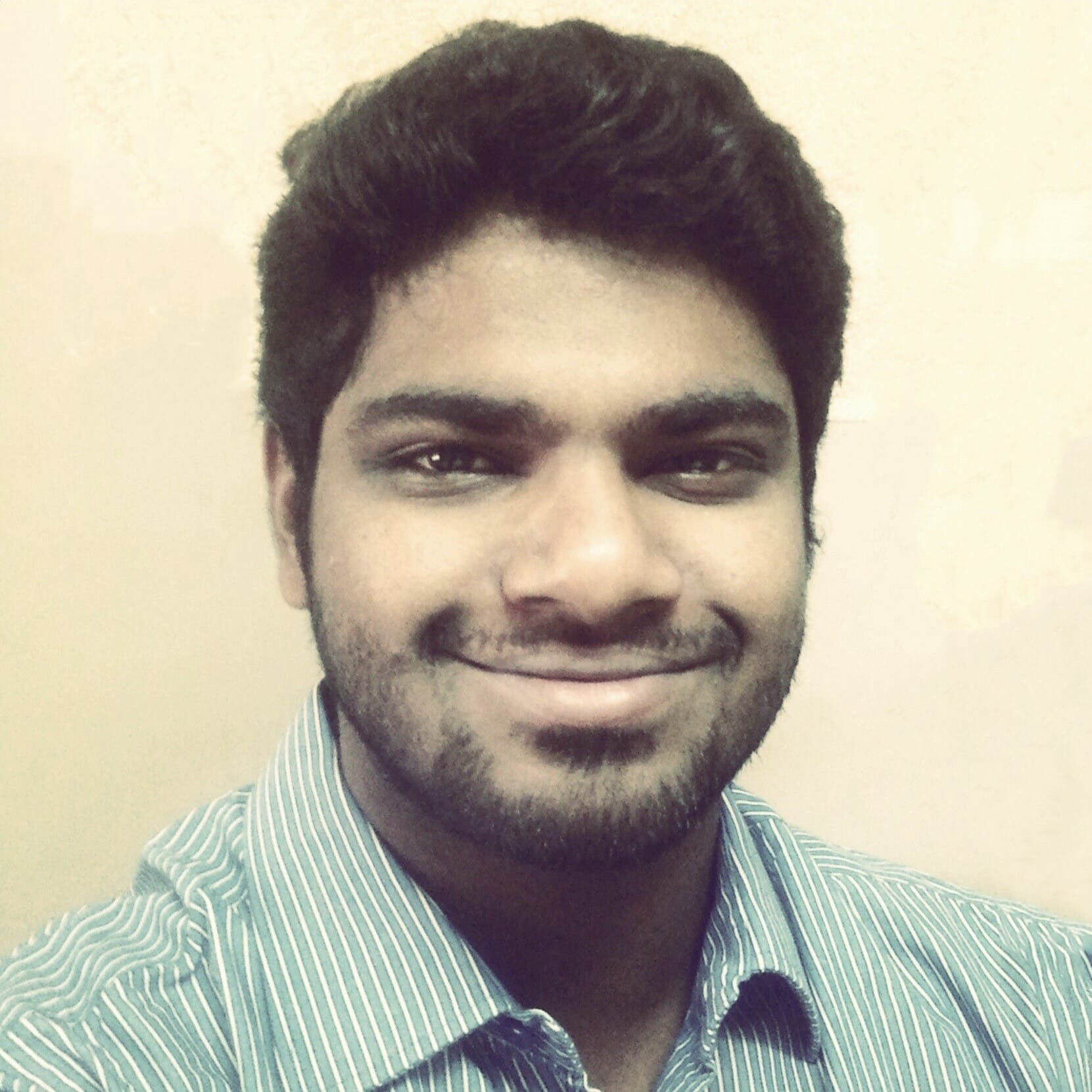 Nithin Thomas is a staff reporter at Mercom India. Previously with Reuters News, he has covered oil, metals and agricultural commodity markets across global markets. He has also covered refinery and pipeline explosions, oil and gas leaks, Atlantic region hurricane developments, and other natural disasters. Nithin holds a Masters Degree in Applied Economics from Christ University, Bangalore and a Bachelor's Degree in Commerce from Loyola College, Chennai. More articles from Nithin.