Central Railways has partnered with the UN Environment Programme (UNEP) and Tata Power to install charging points for electric vehicles (EV) at all important railway stations in the city, suburbs, and Mumbai Metropolitan Region to enable owners to charge their vehicles through a pay-per-use model.
The collaborative venture aims to enhance green mobility around railway stations and transport hubs.
The partners have already awarded contracts for railway stations under the first phase, including Thane, Dadar, Parel, and Byculla. They have also floated tenders for the second phase covering stations like Lokmanya Tilak Terminus, Bhandup, Panvel, and Kalyan.
Areas, with parking facilities, at the entry-exit points of railway stations have been selected to install these charging stations. With this initiative, Tata Power's network charging points will increase to 300 points in 40 cities.
Robin Kalia, Senior Divisional Commercial Manager of the Central Railway of Mumbai, said, "An EV charging station has been installed at Chattrapati Shivaji Maharaj Terminus in partnership with Tata Power and UNEP. We plan to extrapolate this model for installing EV charging stations at all major railway stations under Mumbai division."
Transport accounts for about one-quarter of all energy-related carbon dioxide emissions and is set to reach one-third, growing faster than any other sector. The sector accounts for 18% of total energy consumption in India. It contributes around 142 million tons of CO2 emissions annually, of which the contribution of the road transport sector alone is 123 million tons.
The UNEP had released a report that says nations must boost their efforts to adapt to the changing climate scenario to avoid dire consequences in the future. The UNEP Adaptation Gap Report 2020 stated that about 72% of countries had adopted at least one national-level plan for adaptation and most developing countries have one in the works.
The UNEP program supports over 60 country projects, including India, where upcoming projects include India's government car fleet's electrification with the Global Environment Facility support.
Atul Bagai, who heads UNEP's India Office, said, "India is taking a step in the right direction towards achieving a cleaner transport sector through this tri-party initiative. We are proud to be working closely with Central Railways and Tata Power to leverage cleaner energy sources and nudge India towards adopting them more widely."
Praveer Sinha, CEO & Managing Director of Tata Power, said, "We are extremely glad to collaborate with the UNEP and Central Railway for our clean mobility initiatives. This partnership is important for us as it will demonstrate our commitment to provide greener and cleaner e-mobility solutions to consumers in Mumbai."
In a similar initiative, Panasonic Life Solutions India, a wholly-owned subsidiary of Panasonic Corporation, had joined hands with PMI Electro Mobility Solutions, a manufacturer of 'zero-emission' commercial vehicles, to set up EV charging infrastructure across 17 cities in India for over 1,000 electric buses.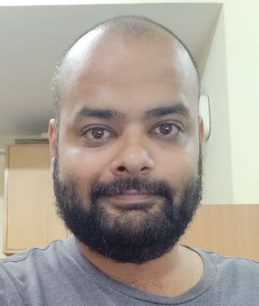 Rahul is a staff reporter at Mercom India. Before entering the world of renewables, Rahul was head of the Gujarat bureau for The Quint. He has also worked for DNA Ahmedabad and Ahmedabad Mirror. Hailing from a banking and finance background, Rahul has also worked for JP Morgan Chase and State Bank of India. More articles from Rahul Nair.