The Brihan-Mumbai Electric Supply and Transport Undertaking (BEST) has issued a request for proposal (RfP) for the supply and operation of 140 standard AC electric buses and 200 midi AC electric buses on gross cost contract (GCC) model.
The tender has been floated under the FAME India Phase-II phase in the city of Mumbai.
The scope of work includes the procurement of buses along with the operation and maintenance of the routes provided by BEST.
The operator should also be responsible for providing drivers and charging infrastructure for the buses along with the electricity used for charging the buses. However, the cost of setting upstream infrastructure, including electrical connection of the power load, will be borne by the power distribution company. If the power distribution company is not ready to bear this cost, in that case, BEST will bear it.
The last date for the submission of bids is January 7, 2019, and the prospective bidders will have to pay a sum of ₹5,000,000 (~$70,078) as the earnest money deposit. The contract will be valid for ten years from the date of commencement of commercial operations.
The bidders must quote the rates on a 'rupees per kilometer' basis for a monthly assured range of 4,750 km for standard AC buses and 4,200 km for midi AC electric buses. The buses should operate for 3-4 hours on a single charge.
As for the eligibility criteria, the eligible bidder should have executed or undertaken at least one project of at least 45 buses in a single order for any state transport undertaking or government organization during the last two years.
The bidder should also have a consortium with an electric bus manufacturer to ensure a smooth and successful execution of the project. Further, the electric bus manufacturer must have an electric bus manufacturing facility in India. The original equipment manufacturer should have completed testing and certification requirements under Central Motor Vehicle Rules 1989 of at least one electric bus from a designated testing center in India.
As per the tender document, only those bidders whose minimum average annual sales turnover (best of three years out of the last five financial years) is more than ₹500 million (~$7.01 million) should quote for the tender.
The maximum demand incentive available from the department of heavy industries (DHI) under FAME India Phase II is:
Standard Bus (length > 10 m to 12 m): ₹5.5 million ($$77,752)
Midi Bus (length > 8 m to 10 m): ₹4.5 million ($63,615)
As far as the technical specifications are concerned, the bus design should be suitable for the daily operation of 18 to 20 hours in Mumbai city and suburban sections with a seating capacity of about 40 passengers for midi AC Electric buses and 60 passengers for standard AC electric buses.
In recent times, an increasing number of states are moving towards electric mobility, and this is another step by BEST towards its EV revolution.
Recently, the Nagpur Municipal Corporation issued a Request for Proposal to select a bus operator for the procurement, operation, and maintenance of 40 midi electric buses on gross cost contract services.
Earlier this year, to promote clean mobility in public transportation, the Department of Heavy Industry (DHI), under the Ministry of Heavy Industry and Public Enterprises, had granted the approval for 5,595 electric buses to be deployed in 64 cities under the FAME-II program. In June 2019, DHI had invited expressions of interest from state transport departments for the deployment of 5,000 electric buses under the FAME II program.
Image Credit: Steve Morgan [CC BY-SA 4.0]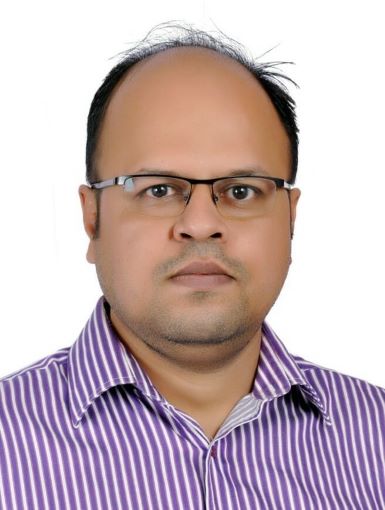 Rakesh Ranjan is a staff reporter at Mercom India. Prior to joining Mercom, he worked in many roles as a business correspondent, assistant editor, senior content writer, and sub-editor with bcfocus.com, CIOReview/Silicon India, Verbinden Communication, and Bangalore Bias. Rakesh holds a Bachelor's degree in English from Indira Gandhi National Open University (IGNOU). More articles from Rakesh Ranjan.