The Ministry of New and Renewable Energy (MNRE) has approved the allocation of ₹4.54 billion (~$59.92 million) for three programs to foster the growth of renewables in the country.
Renewable Energy Research and Technology Development Program
The ministry has approved the continuation of the Renewable Energy Research and Technology Development program from the financial year (FY) 2021-22 to 2025-26.
The program's estimated cost is ₹2.28 billion (~₹30.09 million). The program aims to scale research and development (R&D) efforts during the period to promote indigenous technology development and manufacturing of widespread applications of new and renewable energy efficiently and cost-effectively across the country.
Technology development will be supported for the manufacture of new renewable energy systems and components for different applications through:
Technology mapping and benchmarking
Aligning costs of new and renewable energy products and services with international levels
Providing feedback to manufacturers on performance parameters of new and renewable energy products and services
Carrying out renewable energy resource survey, assessment, and mapping
Providing cost-competitive new and renewable energy supply options
International collaboration for joint technology development and demonstration, testing, and standardization
The ministry will provide 100% financial support to government, research organizations, academic institutions, and up to 50% to startups, private institutes, and entrepreneurs.
The program will be implemented per the policy and thurst areas identified by MNRE and its implementation guidelines. The hiring of the workforce will be on a temporary basis.
The program will support international cooperation for joint research, design, and development activities in advanced areas of new and renewable energy. Collaboration with institutions of International Solar Alliance (ISA) member countries will also be supported in mutually identified areas.
Human Resource Development Program
MNRE approved a financial outlay of ₹2 billion (~₹26.39 million) for the Human Resource Development program for FY 2021-22 to 2025-26. The program's objective is to institutionalize renewable energy education and training to meet the requirement of a qualified and trained workforce in the country.
The program would include short-term taring and skill development in renewable energy, fellowship for higher studies and research in renewable energy, enhancement of renewable energy education and training infrastructure, renewable energy chair, and renewable energy internship program.
Only institutes featured in the top 100 under the National Institutional Ranking framework will be considered to allocate fellowships.
The total number of fellowships under the National Renewable Energy Science Fellowship (NRESF) program will be limited to five. The duration of the fellowship will be initially for two years, which may be extended for another three years on year to year basis depending on the progress made by the fellow.
Internship opportunities will be provided to students of engineering, science, management, and other streams in the ministry and its organizations.
Information and Public Awareness Program
The ministry has allocated ₹260 million (~₹3.43 million) for the Information and Public Awareness program for renewable energy to be conceptualized and developed until FY 2025-26.
The program aims to popularize and create awareness about new and renewable energy systems, technological developments in the renewables space and promote the market for renewables, including the proper use of systems and maintenance facilities.
The government will release 60% of the approved central financial assistance (CFA) when sanctioning the proposal. The remaining 40% will be released after examining all the documents after the completion of the event.
Last June, MNRE had issued an order for setting up a Project Development Cell within the ministry. It had asked the Department for Promotion of Industry and Internal Trade to nominate 'Invest India' representatives to participate in the cell.
Earlier, MNRE had opened an Industry and Investors' Facilitation Centre, which would work as a focal point to provide information regarding government programs and policies and resolve issues related to renewable energy investors and industry.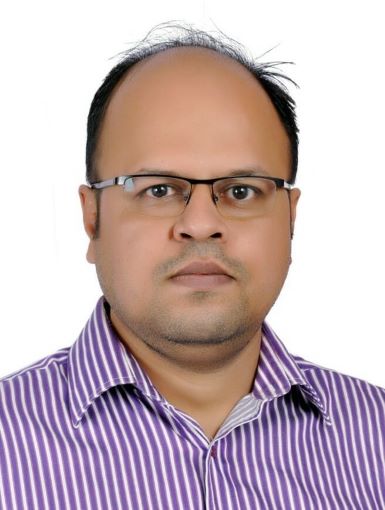 Rakesh Ranjan is a staff reporter at Mercom India. Prior to joining Mercom, he worked in many roles as a business correspondent, assistant editor, senior content writer, and sub-editor with bcfocus.com, CIOReview/Silicon India, Verbinden Communication, and Bangalore Bias. Rakesh holds a Bachelor's degree in English from Indira Gandhi National Open University (IGNOU). More articles from Rakesh Ranjan.