The Military Engineer Services (MES) has invited bids for a 1 MW ground-based solar project at Mathura in Uttar Pradesh.
The estimated cost of the project is ₹70 million (~$952,087). Interested bidders are expected to make an earnest money deposit (EMD) of ₹675,000 (~$9,183). Bids open on November 16, 2020 and the last date for the submission of bids is November 21, 2020.
Successful bidders should complete the project within six years or 2,191 days. They should complete the first phase within a year from the date of handing over of site. Only contractors enlisted in Class A and above are eligible to submit bids, noted the tender.
The scope of work includes setting up the 1 MW solar project along with its operation and maintenance. The work order for comprehensive maintenance would be placed for 16 months in total.
A memorandum of understanding would be signed between the Ministry of New and Renewable Energy (MNRE) and the approved channel partner or MNRE approved government agency. The agreement will be permitted between only one MNRE approved channel partner and one MES contractor.
Bidders should have prior experience installing solar power projects in government departments or public sector undertakings (PSUs) during the last seven years ending on the last day of September 2020. They should have carried out work for a project capacity that is at least 80% or more of the tender capacity. Or, the bidder could have two works of at least 50% of the tendered capacity or three works of 40% or more.
The MES has floated several solar tenders lately. According to Mercom's solar tender tracker, in August 2020, MES had called bids for a 1.5 MW of solar project at the Air Force Station in Thanjavur, Tamil Nadu. Before that, MES had also invited bids to develop a 1 MW solar power project along with allied infrastructure at Jorhat in Assam. Besides this, it also issued a notice inviting tender for the development of a 1 MW solar power project at Sigar in Arunachal Pradesh.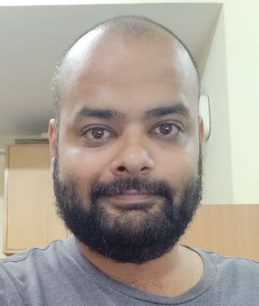 Rahul is a staff reporter at Mercom India. Before entering the world of renewables, Rahul was head of the Gujarat bureau for The Quint. He has also worked for DNA Ahmedabad and Ahmedabad Mirror. Hailing from a banking and finance background, Rahul has also worked for JP Morgan Chase and State Bank of India. More articles from Rahul Nair.