Mercom India is hosting its first event in the series, "C&I Clean Energy Meet 2022," on June 3, 2022, in Bengaluru. The first-of-its-kind event will bring together commercial and industrial (C&I) large-capacity power consumers and clean energy companies to discuss, share, and collaborate on the benefits of going green and reducing energy costs.
This conference is designed to showcase solutions that help companies drive down power bills and enable a transition to clean energy. Participants will gain exclusive access to case studies, advanced technologies, business models, financing mechanisms, and regulatory guidance from leading rooftop solar developers and open access power providers.
"We are working towards helping the industry realize the Prime Minister's aim to install 300 gigawatts (GW) of solar by 2030," said Priyadarshini Sanjay, Managing Director, Mercom India. "The event will spread awareness about how renewable energy can cater to the huge power needs of the C&I sector, save costs, and protect the environment by going green. We have received a tremendous response from the industry for this series of events in the major metros in India."
Mercom will be hosting events to educate commercial and industrial businesses about the benefits of going green across six major cities in India, including this first event in Bengaluru. Coimbatore, Pune, Ahmedabad, Chennai, and Noida are the five other cities set to host events.
C&I entities and large institutions attending the Bengaluru event include MTR foods, Aditya Birla Group, ACC, iD Fresh Food, Nokia, Toyoda Gosei, Volvo, Karnataka State Financial Corporation (KSFC), and Peenya Industrial Association.
Event supporters include clean energy solution providers O2 Power, Enerparc, Vibrant Energy, Avaada, and U-Solar — with solar module manufacturers Jinko and LONGi Solar and inverter supplier Ginlong (Solis) Technologies. These companies have teamed up to help reduce power costs for C&I entities that faced particularly challenging times in the wake of COVID-19.
If you are a representative of a C&I entity with large power requirements and would like to attend, please fill in the following form to RSVP.
To learn more, visit.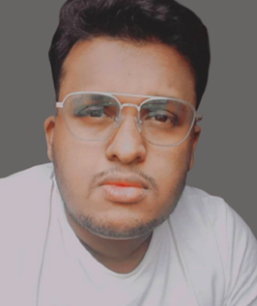 Arjun Joshi is a staff reporter at Mercom India. Before joining Mercom, he worked as a technical writer for enterprise resource software companies based in India and abroad. He holds a bachelor's degree in Journalism, Psychology, and Optional English from Garden City University, Bangalore. More articles from Arjun Joshi.