2018 was an eventful year for the Indian solar market with imposition of duties, policy upheavals, and a lack of clarity which collectively may result in a down year for solar installations in the country.
Our top stories show that government actions like imposition of safeguard duty,  ambiguity around goods and services tax, and a lack of budget support for renewables had a significant impact on the industry.
In 2019, some of these top stories of 2018 will likely continue to impact the markets.
In a significant order passed in September, the Supreme Court of India made it clear that safeguard duty will be levied effective July 30, 2018. Through this interim order, the apex court of the country nullified the Orissa High Court's stay order on levy of safeguard duty on imported solar cells and modules.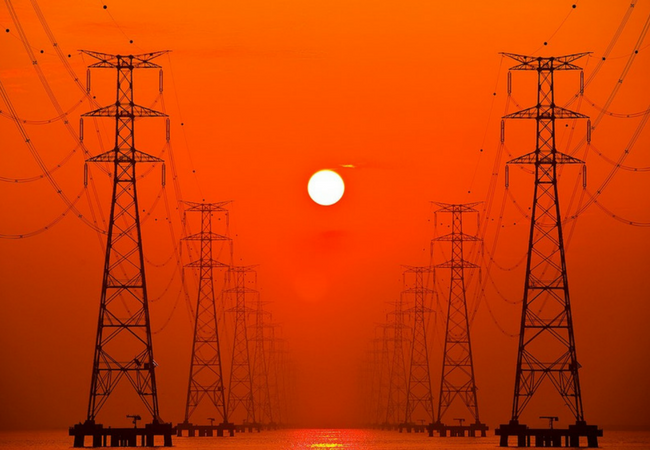 Power generators cannot use both Open Access and Net Metering simultaneously, an order passed by the Maharashtra Commission clarified.  The benefits of net-metering are limited to rooftop solar installations of only up to 1 MW, it further clarified. For generators who have project capacities of 1 MW and above, open access is the way to go.
The Solar Energy Corporation of India (SECI) wrote to the Power Grid Corporation of India Limited (PGCIL), the Central Transmission Utility (CTU) responsible for transmission of electricity through Inter-State Transmission System (ISTS). In its letter, SECI provided PGCIL with tentative plans of tendering capacities under its programs for solar and hybrid projects up to 2021.
In the beginning of the year 2018, the government of Uttar Pradesh had announced that it was preparing to launch generous new subsidies for rooftop solar projects in an effort to promote new installations in the state.
In the face of growing uncertainties in the domestic market, the industry was hopeful for a few subsidies and incentives that could compensate for the increasing costs of project development in the country. But to the industry's dismay, no specific incentives, subsidies or grants were announced for the Ministry of New and Renewable Energy (MNRE).
India's own Silicon Valley, Bangalore, is rapidly transforming into a hub for various renewable energy companies that are driving India's clean energy push. Over the past year, an increasing number of foreign firms have opened their offices in Bangalore and suburbs, adding to an existing renewable energy ecosystem which includes many established as well as up and coming local firms.
Solar penetration in India is highly cost sensitive, a recent working paper released by the National Institute of Transforming India (NITI) Aayog asserted. By analyzing alternative renewable energy technology cost developments in the future, it was found that a decrease in solar cost by 50 percent can increase solar penetration by more than eight times as compared to the baseline scenario.
More than a year after the launch of country's biggest taxation overhaul, the Goods and Services Tax (GST) continues to stump project developers and manufacturers alike. To make matters worse, there have been contradicting rulings passed by various state authorities on the applicable rates of GST on solar components and services to add to the prevailing confusion.
India saw a spate of auction cancellations in 2018, a cause of concern for all the stakeholders. A feasible tariff, which is acceptable to both the project developers and government agencies, has been a challenge since the inception of India's solar program. To put the issue in perspective, approximately 4 GW of solar auctions have been cancelled by multiple agencies in recent months.
As India rushes to meet the installation goal set by the government of 100 GW by 2022, southern states are well ahead in installations as of the end of first quarter, surpassing states like Rajasthan and Gujarat which are rich in sunshine. Karnataka has built up a good lead and is likely to stay on at the top for some time while other states jockey to climb up the list as the year progresses.
Ankita is an editor at MercomIndia.com where she writes and edits clean energy news stories and features. With years of experience in the news business, Ankita has a nose for news and an eye for detail. Prior to Mercom, Ankita was associated with The Times of India as a copy editor for the organization's digital news desk. She holds a Bachelor's degree in Psychology from Delhi University and a Postgraduate Diploma in journalism. More articles from Ankita Rajeshwari.