Abu Dhabi National Energy Company (TAQA), Abu Dhabi National Oil Company (ADNOC), and Mubadala Investment Company have entered into binding agreements to acquire a stake in Abu Dhabi Future Energy Company (Masdar), a UAE-based clean energy company.
The transaction values the new Masdar joint ventures at approximately AED 7 billion (~$1.9 billion) on a 100% equity basis.
The binding agreement will stipulate TAQA to acquire a 43% controlling stake in Masdar's renewables business, Mubadala to retain 33%, and ADNOC to own the remaining 24%.
In Masdar's new green hydrogen venture, ADNOC will hold a 43% controlling stake, Mubadala will retain 33% interest, and TAQA will have a 24% effective stake.
TAQA will contribute its rights to a minimum 40% share in future Abu Dhabi renewable and green hydrogen projects as part of the deal.
"At the completion of this transaction, TAQA will exceed its 2030 targets of having more than 30% of its generation capacity from renewable energy and will accelerate our future growth plans as the demand for renewable power and green hydrogen projects significantly increase," said Jasim Husain Thabet, TAQA's Group Chief Executive Officer and Managing Director.
Last month, ADNOC acquired a 25% stake in bp's blue hydrogen project, its first investment in the UK.
"For ADNOC, it has provided ways to future-proof our operations and grow its new energies business after being a reliable supplier of energy to customers around the world for more than five decades," said Khaled Salmeen, Executive Director of the Downstream Industry, Marketing & Trading Directorate, ADNOC.
"This agreement cements Mubadala's responsible investing strategy and its foresight established at the time of its founding to diversify the UAE's energy mix," said Musabbeh Al Kaabi, CEO, UAE Investments of Mubadala Investment Company.
In April this year, Mubadala invested ₹40 billion in Tata Power's Renewables Arm for a 10% Stake.
The transaction is subject to the completion of necessary transaction requirements, relevant third party, and regulatory approvals.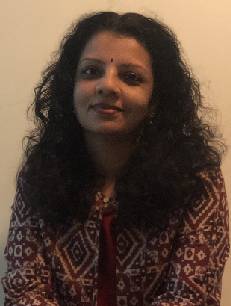 Vijayalakshmi is a staff reporter at MercomIndia.com. She has two decades of experience as an independent journalist and features writer, and her work is featured across various publications and genres such as business, food, and clean energy. More articles from Vijayalakshmi.