The absence of mandatory standards for module mounting structures in solar projects often leads to hidden costs for developers, bringing down the projects' efficiency in the long run while allowing sub-standard products in circulation, prominent module mounting structure (MMS) manufacturers told Mercom India.
MMS manufacturing firms favor government-approved norms for this sector as it would raise product quality and weed out unauthorized suppliers. The standards would make available certified products with assurances and warranties to the developers and the EPC companies. The developers can also avail better prices for the metal scrap (primarily steel) at the end of its life.
Introducing standards for MMS companies would allow them to recover higher prices from the market to cover the investment in R&D and design facilities. The ground-mounted projects primarily use steel as the base material for MMS, but they undergo various types of coating, including hot dip galvanized, galvalume, and ZAM (zinc, aluminum, and magnesium). For Rooftop projects, structures are made of anodized aluminum.
Although manufacturers estimate that the share of mounting structures in the overall installation cost could rise substantially from the current levels (5%) if mandatory standards are introduced, they insist that the price is worth paying for the quality of a project.
Besides, when mandatory standards govern the modules and inverters to ensure they are functional for the project's duration, it makes sense that the steel structures they are mounted on also follow universally accepted norms.
A developer typically spends 5% of the utility-scale project cost on the mounting structures. In rooftop solar installations, it can be about 6%.
Due to pressure on the project cost, developers or EPC companies often opt for a reduction in the tonnage of the material used in mounting structures, which is often detrimental to the project's long-term viability. Standardization in the sector would eliminate the arbitrage on cost and bring about universal norms so that quality is not compromised.
The average rooftop solar system cost in Q2 stood at ₹45.2 million ($568,646.5), as revealed in Mercom India Rooftop Solar Market Report Q2 2022. The average cost for large-scale solar systems was ₹45.4 million ($571,147.8), according to the Q2 2022 India Solar Market Update.
Existing certification scenario in MMS
Currently, the MMS suppliers follow the IS:875 Code, published in 1987, which is outdated. Suppliers want the government to establish a central authority that can bring out modern standards and codes for all mounting structures along the lines of the Bureau of Indian Standards norms for modules and inverters.
Without any regulation governing the sector, the material used in manufacturing mounting structures could vary widely: from 25-ton grade material to as low as 18-ton grade material.
Rishabh Gupta, Business Development Executive at GoodLuck India, said that proper material grade is essential for MMS design. "If a lower-grade material is chosen, the plant will not sustain for the entire duration of its life."
Some prominent vertically integrated developers like Tata and Adani manufacture mounting structures in-house, while other developers or EPC companies rely on MMS manufacturers. These firms are often forced to compromise on the quality of MMS to shore up their margins, especially when the cost of other inputs like modules, inverters, or labor rise due to local or global factors.
Harshal Akhouri, the co-founder of Strolar Mounting Systems, said that while different internationally-recognized certification systems are available for MMS manufacturers, a popular certificate like UL-2703 certification could cost up to ₹400,000 (~$5,029.4) each time. "When customers realize the extra cost associated with the certification, they often ignore it. If the government makes it mandatory for the developers to follow the standard rule, they would be bound by it, which will reflect in their project cost also."
Under product-wise certification, mounting structures undergo structural tests, wind tunnel tests, load bearing, and electrical conductivity tests.
Risks posed by sub-standard MMS
Although a vital part of a solar project, mounting structures are often not at the center of conversations, which are understandably dominated by module prices and tariffs. However, faulty mounting structures can substantially reduce the life of a project.
A mounting structure must ensure that it withstands vagaries of nature, including the corrosive effects of moisture-laden coastal winds and different types of soil. Furthermore, weather patterns involving wind velocity and rains change drastically across geographies.
MMS companies agree that incorrectly designed mounting structures could have a catastrophic effect on a solar system.
For instance, the clamps that hold the panels together with the structure should be designed so that the stress can propagate adequately. Faulty clamps can result in module breakdown, Akhouri said. The structures could sag, bend, or get twisted due to the weight of solar modules if the columns are not appropriately designed with a robust grade of material.
Rooftop challenges
Developers say that the lack of standardization of the MMS does not impact everyone equally.
"A serious developer, having spent on the best of the modules and inverters, will likely have their in-house design team for MMS structures," said Divanshu Gupta, Head of Sales and Business Development at Hartek Group.
These developers deploy the best-suited structures in terms of design and material regardless of the lack of standards.
However, the lack of standards exposes companies that outsource the design and manufacturing of the MMS to the risk of sub-standard products. These players stand to benefit if the industry follows universal mandatory norms.
Gupta said that while enforceable standards are desirable, they are not very practical in rooftop solar installations due to the presence of many variables ranging from roof size to building structure. Rooftop solar installations often require specific design and manufacturing of MMS for each project. A uniform set of codes could be difficult to implement in the rooftop solar segment.
Standardization ensures mandatory guidelines for quality and safety, and such a system is usually the backbone for any manufacturing process. Similarly, introducing mandatory standards for MMS will not only make them globally competitive but will also deter developers facing immense cost pressure from using sub-standard structures.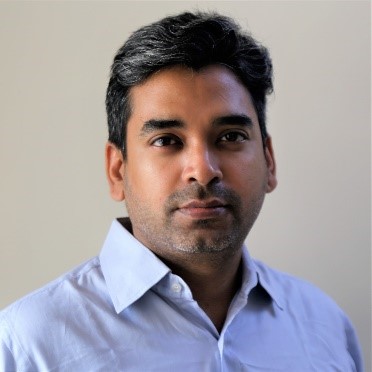 Sumit Jhais the Assistant Managing Editor at Mercom India. Prior to Mercom, Sumit worked as a journalist for over a decade, covering the energy sector for Reuters, CNBC-TV18, Bloomberg TV India, and Financial Express, among others. Sumit holds a diploma in print journalism from the Indian Institute of Mass Communication, Delhi, and a Bachelor of Engineering (B.E) from Manipal Institute of Technology.
More articles from Sumit Jha