Mahindra Renewables Private Limited (MRPL) has terminated the sale of its subsidiary Neo Solren Private Limited (NSPL) to Gujarat-based CLP India Private limited (CLP India).
MRPL is a part of Mahindra Susten, the solar engineering, procurement, construction (EPC) arm of the Mahindra Group.
According to the company website, Neo Solren has developed a 50 MW solar project in Warangal, Telangana.
MRPL had agreed to sell 100% of its paid-up equity share capital- 93,15,000 equity shares of ₹10 (~$0.14)/each in Neo Solren to CLP India, by September 2020, after multiple deferments. The agreed price per share was ₹112 (~$1.53), aggregating to ₹1.04 billion (~$14.18 million).
The disclosure further reads that since the share purchase agreement was not closed under the stipulated timeframe, MRPL's deal with CPL India stands terminated as of September 10, 2020.
Mercom had reported in February 2020 that MRPL had agreed to sell its entire stake in three subsidiaries to CLP India for ₹3.40 billion (~$47.35 million). The three subsidiaries included Cleansolar Renewable Energy Private Limited (CREPL), Divine Solren Private Limited (DSPL), and Neo Solren Private Limited.
The expected date of completion of the sale was May 31, 2020. However, the pandemic threw a spanner in the works, and the anticipated date of completion of the sale was pushed to the end of August 2020.
The date was further pushed until early September, and then on September 10, MRPL terminated the agreement.
Neo Solren Private Limited's turnover for the year ended March 31, 2019, was ₹426.8 million (~$5.7 million), constituting 0.04% of the consolidated turnover of the company. The net worth of the company for the year ended March 31, 2019, was ₹729.6 million (~$9.9 million), constituting 0.20% of its consolidated net worth.
Last year, Japanese trading and investment company Mitsui announced that it entered into an agreement with Mahindra Susten to develop and operate distributed solar projects in India jointly. Mitsui acquired a 49% stake in Marvel Solren Private Limited, a Mahindra company that had a portfolio of 16 MW of distributed solar.
According to Mercom's India Solar Project Tracker, Mahindra has three solar projects in operation in Telangana, totaling 122 MW capacity. Of the company's total portfolio of ~1.25 GW, 552 MW is operational, while 700 MW of capacity is under development.
Image credit: Mahindra Susten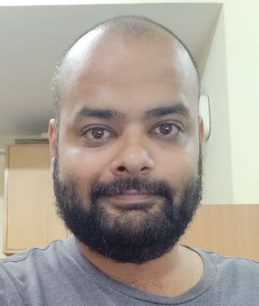 Rahul is a staff reporter at Mercom India. Before entering the world of renewables, Rahul was head of the Gujarat bureau for The Quint. He has also worked for DNA Ahmedabad and Ahmedabad Mirror. Hailing from a banking and finance background, Rahul has also worked for JP Morgan Chase and State Bank of India. More articles from Rahul Nair.