Distributed generation storage and energy services provider SunPower Corporation in its survey, 'The 2021 SunPower Energy Sense Index,' has revealed that solar is gaining the broader attention from American households due to dissatisfaction with their utility providers, high profile grid failures, and falling costs of solar.
For the first time, solar is also gaining traction amongst Midwesterners, baby boomers (born between 1946 and 1964), and people from across the political and socio-economic spectrum.
Schlesinger Group had conducted the survey, wherein 1500 respondents participated.
However, despite progress, the survey also revealed that solar is only used by less than 3% of American households. There is an urgent need to reverse misconceptions and educate consumers on the affordability and ease of using solar and storage in their homes.
Outage Anxiety
The U.S. has witnessed some high-profile outages and grid failures that incapacitated many cities in the last few years. Events like the wildfires in California and the deep freeze in Texas have raised doubts amongst utility-reliant homeowners about the grid's ability to maintain power through severe weather events. This anxiety has become a catalyst driving the adoption of solar and storage.
Two in five homeowners who participated in the survey said they worry about power outages every month of the year. Meanwhile, one in five homeowners worries about power outages every single week.
A third of homeowners considering solar plus storage cited outages as a reason, while nearly two-thirds of homeowners with energy storage cited outages as a reason for their purchase.
Power outages have also become a leading cause of stress in households. Roughly 48% of homeowners who have experienced a power outage in the last year said that the electricity consumption habits of the people they live with causes conflict at least once a month.
More than 38% of respondents said they stress about their family or housemates' electricity habits every week of the year.
Around 52% of homeowners who experienced a power outage last year said their level of trust in their energy provider has dithered; 19% reported less trust in their electricity distributor, even if they didn't experience an outage.
Homeowners who had experienced outages in the last year, even for an hour, are four times more likely to have purchased solar panels, four times more likely to have purchased solar storage, and five times more likely to have changed their energy providers.
Meanwhile, battery storage has become a vital component of the solar energy system, with 70% of respondents planning to include a battery in their initial purchase of solar systems. Among those who have installed solar systems, 39% said they installed a battery for energy storage and resiliency during outages.
Similarly, 83% of respondents have solar plus storage systems to prepare for power outages, while 32% have only a solar system in place. Only 3% of respondents said they aren't planning to include a battery.
Changing Demographics
Profiles of a U.S. solar system owner have also witnessed a shift to reflect the need for reliable, affordable electricity. Many considering solar installations are older, less wealthy, and more geographically and politically diverse than those who already have solar systems.
Baby boomers represent 55% of those newly considering solar compared to 11% that already have solar. Similarly, 74% of current solar users come from Millennials (born between 1981 and 1996) and Gen Z (born between 1997 and 2012).
Nearly three-quarters of those considering solar earn $100,000 or less annually compared to 34% of those already with solar in their homes.
Respondents living in California or the southern states are most likely to consider solar energy for their homes. Those in the Midwestern states came second.
Politically speaking, 68% of the current solar owners identify as Democrats; among those considering solar, 30% identified as Independents, and 29% as Republicans.
The top motivating factor for Americans to go solar is to lower their energy costs, followed closely by the desire for resiliency during power outages.
A general lack of knowledge regarding the price of solar came into light as 79% of homeowners cited high cost as the reason they haven't gone solar. In comparison, 60% of them overestimated the cost of purchasing solar.
A recent report released by the Solar Energy Industries Association and Wood Mackenzie revealed that residential solar sales in the U.S. continued to grow, with the sector adding 905 MW in Q1 2021, an 11% increase over the same period last year.
Meanwhile, the contribution of renewables in the U.S. grew 11% YoY in 2020, with a 15% jump in output from wind and solar and a 5% increase in hydropower generation.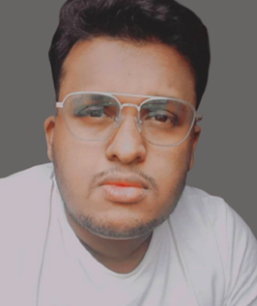 Arjun Joshi is a staff reporter at Mercom India. Before joining Mercom, he worked as a technical writer for enterprise resource software companies based in India and abroad. He holds a bachelor's degree in Journalism, Psychology, and Optional English from Garden City University, Bangalore. More articles from Arjun Joshi.