The Los Angeles City Council has voted to have the Los Angeles Department of Water and Power (LADWP) transition to 100% renewable energy by 2035. The proposal was passed in a 12-0 vote. LADWP has been directed to table reports on the renewable energy transition to the City Council's Energy, Climate Change, Environmental Justice, and River Committee every six months.
The proposal was introduced by Councilmember Paul Krekorian, who chairs the LA Council Budget and Finance Committee, and Councilmember Mitch O'Farrell, who chairs the LA Council Energy, Climate Change, Environmental Justice, & LA River Committee.
In March, Krekorian co-authored a proposal with O'Farrell to set a deadline for Los Angeles to meet its LA100 goal no later than 2035. LA plans to modernize its electricity system infrastructure along with aggressive electrification targets for buildings and vehicles.
The LADWP has already invested in 3 GW of new renewables and building ten transmission projects to bring renewable power to the city over the next decade.
"With the addition of renewables and new transmission projects, LADWP will achieve 97% carbon-free energy by 2030. It is vital to do our share to address global climate change. However, it is also vitally important to improving local air quality in the LA Basin to protect our health," said councilman Krekorian.
He further added, "The LADWP is on target to complete a power grid transformation that will serve as a model for the nation. When the world is urgently struggling to forestall and eventually reverse the effects of climate change, the progress of LA100 provides hope for the future in Los Angeles and beyond."
Results from the Los Angeles 100% Renewable Energy Study (LA100) by NREL showed that meeting the goal of 100% renewable electricity by 2045 or even 2035 was achievable with the rapid deployment of wind, solar, and storage technologies.
UN's Intergovernmental Panel on Climate Change published a report demonstrating that climate change is already close to spiraling out of control and is altering the natural world in ways that could become irreversible without bolder action worldwide.
A team of 17 power systems experts from the National Renewable Energy Laboratory and  Office of Energy Efficiency and Renewable Energy offered a fresh perspective on technical and economic challenges, call for an adaptable approach to decarbonization solutions to achieve a 100% renewable electric grid in the US.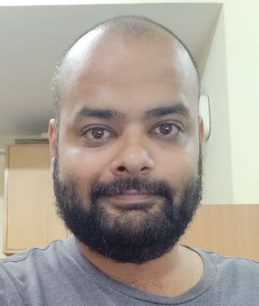 Rahul is a staff reporter at Mercom India. Before entering the world of renewables, Rahul was head of the Gujarat bureau for The Quint. He has also worked for DNA Ahmedabad and Ahmedabad Mirror. Hailing from a banking and finance background, Rahul has also worked for JP Morgan Chase and State Bank of India. More articles from Rahul Nair.