Electric scooter (E2W) manufacturer Lords Automotive has acquired a 100% stake in Ahmedabad-based Devam Electric Vehicles, manufacturers of e-rickshaws, and e-autos (E3W). Through this acquisition, Lords Automotive will take over Devam Electric Vehicles' assets and patents.
The acquisition will also allow Lords Automotive, a subsidiary of Lord's Mark Industries, to make use of advanced technological solutions to design and manufacture electric vehicles (EV). The company will also strengthen its manufacturing capacities across India with access to a broader original equipment manufacturers base.
Lords Automotive will redesign Devam Electric's current e-rickshaw model and relaunch it in October 2021. The acquisition is in line with Lords Automotive's strategy to increase its domestic market share and expand its product outreach in untapped European and African markets early next year.
"With this acquisition, we aim to expand our domestic and international market share in the e-vehicle segment and strengthen India's position as a global manufacturing and distribution hub of hybrid and plug-in vehicles," stated Sachidanand Upadhyay, Founder, Lord's Mark Industries.
Lords Automotive makes electric scooters under the brand Zoom and sells them through a pan-India dealer network. The company currently has two slow-speed electric scooter models, which have been certified by the International Centre for Automotive Technology (ICAT).
The firm plans to launch two high-speed electric scooter models. The first in the series is a 120 km range EV capable of achieving a top speed of 120 kmph, while the second one is a sports model with an 80 km range and a top speed of 140 kmph. The company has also developed an electric vintage car, which is slated for launch in January 2022.
In June this year, Ashok Leyland had announced that Switch Mobility Limited, UK – subsidiary of the company – has acquired the entire shareholding in Switch Mobility Automotive, India. As a result, Switch Mobility Automotive, India, has become a step-down subsidiary of Ashok Leyland. Switch Mobility Automotive Limited was incorporated on December 28, 2020, to carry on the manufacture and sale of EVs.
Last year, Ampere Vehicle, an electric mobility subsidiary of Indian heavy equipment manufacturer Greaves Cotton Limited, announced the acquisition of a 74% stake in Bestway Agencies Private Limited. Bestway is a Noida-based e-rickshaw manufacturer that sells under the brand name ELE.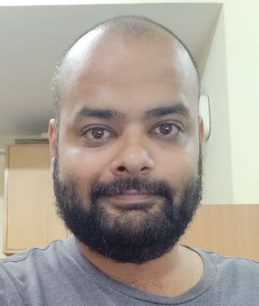 Rahul is a staff reporter at Mercom India. Before entering the world of renewables, Rahul was head of the Gujarat bureau for The Quint. He has also worked for DNA Ahmedabad and Ahmedabad Mirror. Hailing from a banking and finance background, Rahul has also worked for JP Morgan Chase and State Bank of India. More articles from Rahul Nair.