The Ministry of Power has announced that it will not deprive renewable power projects of a waiver on inter-state transmission system (ISTS) charges and losses if they are commissioned after June 20, 2023, due to delays caused by the transmission provider or the government agency or due to force majeure.
These projects include- solar and wind power projects and solar-wind hybrid projects (with or without storage). The extension of the scheduled commissioning date should be issued by the Solar Energy Corporation of India (SECI)/NTPC or other project implementing agencies on behalf of the central government.
The provisions related to ISTS charges and losses waiver to all obligated entities will also get a relook.
If the renewable power project is eligible for ISTS waiver and is granted an extension in commercial operation date, the commencement of the long-term access period would also accordingly get an extension.
The MoP, in August 2020, had waived ISTS charges and losses on all solar and wind projects commissioned before June 30, 2023. The ISTS charges would be waived for 25 years from their commissioning date for the transmission and sale to entities with renewable purchase obligations (RPO).
The waiver would apply to solar projects commissioned under the second phase of the Ministry of New and Renewable Energy's Central Public Sector Undertaking Program and for solar projects commissioned SECI's manufacturing-linked solar tender.
Earlier In 2019, the MoP had announced that ISTS charges and losses on the transmission of electricity generated from solar and wind energy projects would be waived as long as they are commissioned before December 31, 2022.
However, stakeholders told Mercom that the industry needs a longer deadline extension to give them some breathing room to get their projects back on track following the havoc caused by the global pandemic. The deadline was subsequently extended to June 30, 2023.
The objective behind the waiver of inter-state transmission charges and losses was to encourage wind and solar energy capacity addition in the country by reducing the cost of generation to achieve the country's target of achieving 175 GW of renewable energy capacity by December 31, 2022.
The lack of transmission infrastructure to support new renewable energy capacity additions has been a growing concern for solar and wind companies in the country, especially over the last few years, in light of the surge in renewable energy projects.
Subscribe to Mercom's real-time Regulatory Updates to ensure you don't miss any critical updates from the renewable industry.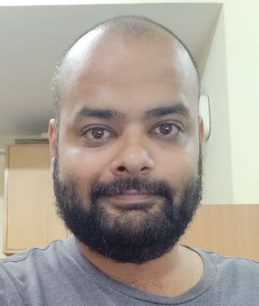 Rahul is a staff reporter at Mercom India. Before entering the world of renewables, Rahul was head of the Gujarat bureau for The Quint. He has also worked for DNA Ahmedabad and Ahmedabad Mirror. Hailing from a banking and finance background, Rahul has also worked for JP Morgan Chase and State Bank of India. More articles from Rahul Nair.