United States-based large-scale renewable energy project developer Intersect Power has obtained $2.6 billion in financing commitments to support the construction and operation of six projects with 2.2 GWDC of solar and 1.4 GWh of storage capacity.
The transaction covers construction financing, tax equity, land financing, and portfolio level term debt with industry-leading partners. The portfolio includes Athos III, Oberon I and II in California, and  Radian, Lumina I and II in Texas. All six projects are expected to be operational by 2023.
Intersect Power said it had secured $1.4 billion of portfolio level, term debt funding from HPS Investment Partners and co-investors, along with existing Intersect investors CarVal Investors, Generate and Climate Adaptive Infrastructure.
It also agreed on $800 million in construction financing led by co-coordinating lead arrangers MUFG and Santander Bank NA. The proceeds from this facility will be used to finance the construction of Athos III in California's Riverside County, with a direct current (DC) capacity of 310 MW and 453 MWh of battery storage and the 415-MW DC Radian solar project in Texas' Brown County.
The company has also secured $400 million of commitments from tax equity investors like Bank of America and Morgan Stanley Renewables Inc.
"This financing will allow Intersect to deliver a core set of projects in the next two years that will serve as the platform for future growth into green hydrogen and beyond. This is the base from which our company will build the most scalable, transformative clean energy projects that minimize cost and risk per MW deployed, and move the needle on the deep decarbonization of our economy," said Sheldon Kimber founder and CEO, Intersect.
Bank of America and Morgan Stanley & Co. LLC served as co-lead arrangers and structuring agents on the term debt placement. The term financing facility incorporates structuring and pricing provisions designed to account for the portfolio's higher proportion of uncontracted revenue. Proceeds from the term facility will support both construction and operation of the portfolio.
Earlier this year, Intersect Power raised $127 million in one of the top five solar sector funding deals in 9M 2021. The company had also raised $482 million in the first quarter of this year.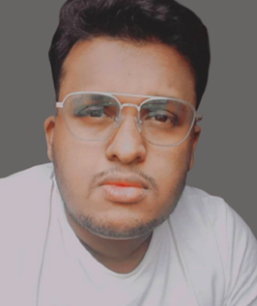 Arjun Joshi is a staff reporter at Mercom India. Before joining Mercom, he worked as a technical writer for enterprise resource software companies based in India and abroad. He holds a bachelor's degree in Journalism, Psychology, and Optional English from Garden City University, Bangalore. More articles from Arjun Joshi.