The Indonesian government will soon introduce a regulation that would help expand its renewable energy sector, said Harris Yahya, director at the energy ministry's Directorate General of Renewable Energy. The regulations aim to simplify renewable energy tariffs, which would encourage greater investment in the sector.
The country has set out to achieve 23% renewable energy use by 2025 and 31% by 2050. However, according to Reuters, in July 2020, only 9% of energy was drawn from renewable resources, and the development of renewable power projects has been slow.
Harris said that the government currently forecasts only 2.5 GW of additional renewable power capacity by 2025 while the need is for round 10 GW between 2019-2025 to reach the energy mix target.
The new rules would include simpler pricing norms, including a feed-in tariff system for certain projects, which means the power producers won't have to negotiate pricing with the sole off-taker state power company PT Perusahaan Listrik Negara (PLN), Harris said.
"More incentives will be offered in the regulation. The government will also pay for the gap between pricing that would be detailed in the regulation and PLN's basic cost of electricity supply," Reuters quoted Harris as saying.
Government data showed Indonesia has over 400 GW of potential renewable energy capacity from hydropower, solar and geothermal, but only around 2.5% had been utilized.
Harris said the government's focus is on boosting solar since the infrastructure is becoming more affordable along with hydropower in places like North Kalimantan province.
Indonesia's parliament started discussions on a renewable energy law last month.
Earlier this year, the energy and mineral resources ministry issued an order that scrapped the build, own, operate, transfer (BOOT) model for renewable projects.
Interestingly, International Energy Agency's latest report claims that coal in the power and industry sectors would continue to grow in India, Indonesia and Southeast Asia, but slower than previously projected.
In 2017, the Asian Development Bank had provided $1.1 billion to Indonesia to diversify and strengthen its energy sector. The first loan was a $500 million policy-based loan (including $100 million from the ASEAN Infrastructure Fund) for the Sustainable and Inclusive Energy Program. The second loan was a $600 million results-based loan to the State Electricity Corporation, guaranteed by the Republic of Indonesia, to boost access to sustainable and modern energy services in eastern Indonesia. This was part of a series of investment programs to enhance people's access to sustainable and modern energy services, focusing on developing the eastern part of the country as a new growth hub.
Previously, Masdar (or the Abu Dhabi Future Energy Company) announced that it had signed a power purchase agreement with Indonesia's state electricity company for a 145 MW floating solar project, the first of its kind in the country.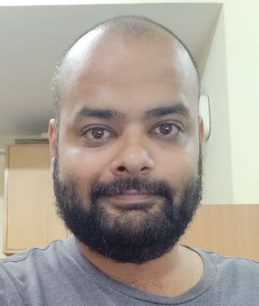 Rahul is a staff reporter at Mercom India. Before entering the world of renewables, Rahul was head of the Gujarat bureau for The Quint. He has also worked for DNA Ahmedabad and Ahmedabad Mirror. Hailing from a banking and finance background, Rahul has also worked for JP Morgan Chase and State Bank of India. More articles from Rahul Nair.