The intermittent nature of standalone wind and solar power sources has made wind-solar hybrid projects more attractive as they provide a longer-duration power supply and maximize resources.
The renewable industry believes that solar and wind resources complement each other in India, and hybrid projects would go a long way in optimizing land and transmission systems. However, one of the impediments to the growth of hybrid projects in the country is land.
Mercom is hosting 'Mercom India Solar Summit 2022,' an exclusive event on July 28-29 in New Delhi where key stakeholders across the solar sector will participate and discuss various challenges and market movements in the renewable energy sector.
The summit will address critical issues, opportunities, and emerging trends in the industry, including the government's push for local manufacturing, its aggressive solar installation goal of 280 GW by 2030, supply chains, technology, financing, and other critical issues.
In one of the key sessions titled 'Potential of Hybrid Projects in India,' scheduled for July 28, 2022, panelists will address why hybrid projects are attractive in India and the policies needed to accelerate hybrid project deployment in India.
The panel will have SK Mishra, Director (PS), Solar Energy Corporation of India (SECI); Rajesh Prabhakar Zoldeo, Chief Commercial Officer, Sembcorp; Arun Tripathi, Head BD – Solar, Wind & ESS Hero Future Energies and Vishal Pandya, Co-Founder REConnect Energy. Priya Sanjay, Managing Director, Mercom India, will moderate the session.
According to Mercom India's Solar Project Tracker, a total of nine hybrid projects are currently in operation in India, with 25 projects in the pipeline.
India's renewable market is well-positioned for wind-solar hybrid projects' growth.  The panelists aim to discuss how governments can get creative with land optimization programs, financial incentives, and other programs to promote hybrid projects to complement the policy push.
You can register for the event here.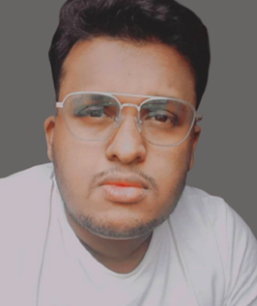 Arjun Joshi is a staff reporter at Mercom India. Before joining Mercom, he worked as a technical writer for enterprise resource software companies based in India and abroad. He holds a bachelor's degree in Journalism, Psychology, and Optional English from Garden City University, Bangalore. More articles from Arjun Joshi.