The Gujarat government has announced the new 'Gujarat Solar Power Policy 2021′ with incentives for residential, commercial, and industrial rooftop solar developers. The policy will be valid until December 31, 2025.
As per the new policy, residential, commercial, and industrial consumers, and third-party projects will be eligible to sell power to the state DISCOMs. They will have the freedom to set up solar projects for self-use. There will be no ceiling on the projects' capacity, and the existing ceiling of 50% of the contracted load for setting up rooftop solar projects has been removed.
The new policy aims to promote the growth of the solar sector in the state by encouraging micro, small, and medium enterprises (MSMEs) to use solar energy, which would help bring down their operating cost.
The capacity installation targets for the DISCOMs will be based on the renewable purchase obligation (RPO) defined by the Gujarat Electricity Regulatory Commission (GERC) from time to time.
The new policy has also reduced the security deposit payable by developers to DISCOMs from ₹2.5 million (~$33,981)/MW to ₹500,000 (~$6,796)/MW.
According to the new policy, consumers can install solar systems on their roofs or premises and lease them to third parties. A group of consumers can set up solar projects for self-consumption as collective ownership projects and consume the generated electricity in the ratio of ownership.
Chief Minister Vijay Rupani said that the government would provide all the necessary support to small scale solar projects. DISCOMs will now purchase power from small-scale solar projects (up to 4 MW) at ₹0.20 (~$0.0027)/kWh higher than the tariff discovered through competitive bidding.
He said that for residential consumers under the 'Surya Gujarat Yojana' and MSMEs for captive usage, the DISCOMs will purchase surplus energy at the rate of ₹2.25 (~$0.031)/kWh for the first five years. Beyond five years, the energy would be purchased at the rate of 75% of the tariff discovered by the Gujarat Urja Vikas Nigam Limited (GUVNL) through a competitive bidding process. For all other consumers, the surplus solar power will be purchased at 75% of the tariff discovered by GUVNL through a competitive bidding process. No transmission and wheeling charges will be applicable as the power will be generated in the same premises.
The new policy has set a banking charge of ₹1.50 (~$0.020)/kWh for high tension (HT) consumers and low tension (LT) consumers. For all other consumers, it will be ₹1.10 (~$0.015)/KWh. There will be no banking charges for residential consumers and government buildings. The cross-subsidy surcharge and additional surcharge will not be applicable for captive power projects. These surcharges will be applicable for third-party sale and will be equal to the charges for open access consumers.
In case of projects to be set up for captive use or third-party sale under the renewable energy certificate (REC) mechanism, the installation of solar projects up to the sanctioned load will be allowed.
In case of captive projects or third-party sale under the REC mechanism, the surplus energy after being set off on a 15-minute time block basis will be compensated by the DISCOM at 65% of the tariff discovered by GUVNL.
Earlier, the state government had extended the validity of 'Gujarat Solar Policy-2015' up to December 31, 2020, from March 31, 2020.
According to Mercom's India Solar Project Tracker, Gujarat has 2,418.2 MW of solar projects in operation and 3,028.76 MW under development, as of December 2020.
In September this year, Gujarat issued amendments to its wasteland allotment policy for wind, solar, and hybrid (wind and solar) power projects. According to the amendments, the renewable power project developers selected by SECI will have to commit to installing 50% of the total generation capacity in three years and 100% in five years.
Previously, Mercom reported that the Gujarat government had launched a new solar plus wind hybrid power policy to promote the simultaneous production of wind and solar power in the state.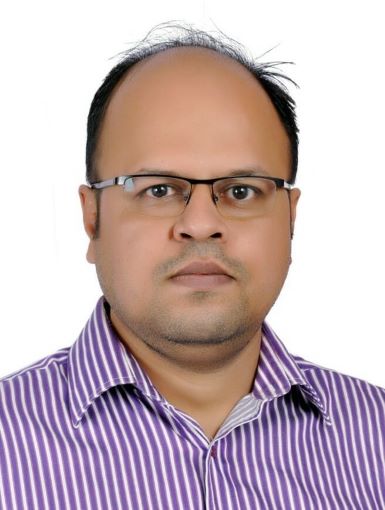 Rakesh Ranjan is a staff reporter at Mercom India. Prior to joining Mercom, he worked in many roles as a business correspondent, assistant editor, senior content writer, and sub-editor with bcfocus.com, CIOReview/Silicon India, Verbinden Communication, and Bangalore Bias. Rakesh holds a Bachelor's degree in English from Indira Gandhi National Open University (IGNOU). More articles from Rakesh Ranjan.