The state government of Gujarat has come up with a new industrial policy after the earlier framework came to an end on December 31, 2019. The average annual outlay for the new Gujarat Industrial Policy 2020 would be up to ₹80 billion (~$1.07 billion). The new industrial policy has been framed to consolidate the momentum and enhance the current growth rate.
According to the government, the earlier policy was a success with the state registering an increase of 48% in proposed investments in 2019, and recording a growth of 333% over the previous year. In the financial year 2019-2020, Gujarat saw a national increment of 240% in foreign direct investment (FDI) inflows from the previous year, as per government estimates.
The focus of the industry is towards inclusive and balanced regional development, employment generation, and next-generation manufacturing to contribute to the 'Aatmanirbhar Bharat' initiative.
Thrust Sectors
According to the new policy, the government has come up with thrust sectors. The thrust sectors have been categorized into two groups; core sectors and sunrise sectors. Sunrise Sectors are sectors which have a significant potential for technological advancement and can contribute to sustainable economic development. Thrust sectors will be given incremental incentives as part of the policy.
Thrust sector comprises electric vehicles (EVs) and its components, waste management projects, green energy (solar and wind equipment), and eco-friendly compostable materials.
Currently, Gujarat is home to over 3.5 million MSMEs, which are a major source of employment and form an important part of the larger industrial ecosystem. The new policy focuses on promoting micro, small, and medium enterprises (MSMEs) to make them globally competitive. The MSMEs would be eligible for capital subsidy of up to 25% of the eligible loan amount of up to ₹3.5 million (~$46,755). Additionally, if the eligible fixed capital investment is above ₹100 million, the unit would be eligible for an additional capital subsidy up to ₹1 million (~$13,358).
The new industrial policy will offer an interest subsidy of up to 7% to these service sector MSMEs in the state, including those engaged in financial services, healthcare services, construction-related engineering services, and environmental services.
Encouraging MSMEs to Use Solar Power
To further ease the process of utilizing rooftop solar power in MSMEs, the power cycle for the calculation of the consumption has been increased from 15 minutes to 7 AM-6 PM. Also, for the purchase of surplus solar power from MSMEs, the price has been increased from ₹1.75 (~$0.02)/kWh to ₹2.25 (~$0.03)/kWh. The existing industries that switch to solar power would get interest subsidy on the term loan.
The new policy will offer incentives to MSMEs at 35% of the cost of plant and machinery and to large units at 10% for the implementation of cleaner production technology in place of the existing process.
According to the new policy, the government will assist with up to 25% of the project cost up to ₹250 million (~$3.34 million) for setting up, relocation, or retrofitting of existing polluting industrial units into green industrial estates.
MSMEs are a huge untapped market, especially for operational expenditure (OPEX) or third-party-owned rooftop solar as Mercom as earlier reported. The lack of a required grade of credit rating has kept this market underserved by financiers. The attractive price offered for the purchase of surplus solar power will hopefully unlock this market.
Previously, the government had relaxed the state's solar policy to allow MSME to install solar projects that are more than 100% of their sanctioned load or contract demand from the earlier provision of 50% of the sanctioned load.
Later the state regulator also issued an order said that 100% of cross-subsidy surcharge and additional surcharge applicable to normal open access consumers would be levied on solar projects set up by MSMEs above 50% of the contracted demand in case of a third-party sale. Earlier, there was no clause for the sale of power to a third party.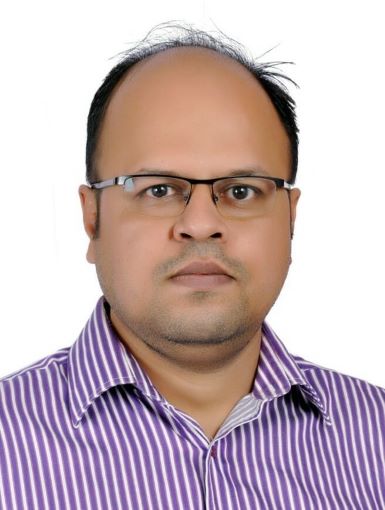 Rakesh Ranjan is a staff reporter at Mercom India. Prior to joining Mercom, he worked in many roles as a business correspondent, assistant editor, senior content writer, and sub-editor with bcfocus.com, CIOReview/Silicon India, Verbinden Communication, and Bangalore Bias. Rakesh holds a Bachelor's degree in English from Indira Gandhi National Open University (IGNOU). More articles from Rakesh Ranjan.