Greenlight Planet, a solar Pay-As-You-Go (PAYG) off-grid solar solutions provider in sub-Saharan Africa and South Asia, secured $90 million in funding.
The investment would fuel the expansion of the company's solar consumer financing business and consolidate its debt portfolio.
The latest funding is backed by European development finance institutions CDC Group, FMO, and Norfund, along with impact investors, ResponsAbility, SIMA Funds, Symbiotics, Global Partnerships, and private equity firm ARCH Emerging Markets Partners' Africa Renewable Power Fund.
As of now, $69 million has been disbursed to the company. The remainder would be drawn out as the company delivers additional solar-powered home energy systems with end-consumer financing in Africa.
Solar-powered home energy systems have proven all the more essential to families spending more time at home during the lockdown induced by the COVID-19 pandemic.
The company reaches customers through its direct-to-consumer distribution and financing network, as well as wholesale partnerships with over 300 commercial and non-profit last-mile distributors, ranging from mobile network operators, microfinance institutions to oil and gas companies and NGOs. Under its flagship brand- Sun King, Greenlight Planet operates its direct-to-consumer PAYG solar distribution and service network to a large customer base in Kenya, Tanzania, Uganda, and Nigeria.
"We are expanding access to consumer financing, making basic solar power available to all people, at a cost as low as $0.15 per day.  We are delighted to work with CDC, Norfund, FMO, ResponsAbility, SIMA Funds, Symbiotics, Global Partnerships, and ARCH to expand access to finance and access to energy," said T. Patrick Walsh, Co-founder, and CEO of Greenlight Planet.
In 2017, Greenlight Planet had raised $60 million (~₹3.86 billion) in funding from a group of investors led by London-based private equity fund manager Apis Partners.
In 2019 Swedish investment company, Trine, and Greenlight Planet, closed a deal of  €1.8 million (~$2.36 million) to support the latter's growth in India. This was the first time that Greenlight Planet has sourced debt financing from individuals.
A report published by the World Bank and GOGLA (Global Off-Grid Lighting Association) earlier this year showed that the off-grid solar industry has been showing robust growth and has grown into a $1.75 billion annual market. The off-grid solar industry has been providing lighting and other energy services to nearly 420 million users worldwide. According to the report, the off-grid solar industry has made rapid strides in the past decade and since, 2017, the revenues from the off-grid solar industry have been growing rapidly at a rate of 30% annually.
Image credit: Solar Fiji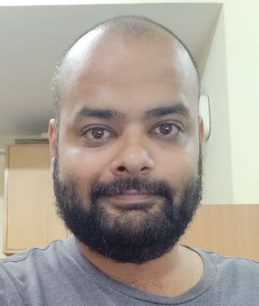 Rahul is a staff reporter at Mercom India. Before entering the world of renewables, Rahul was head of the Gujarat bureau for The Quint. He has also worked for DNA Ahmedabad and Ahmedabad Mirror. Hailing from a banking and finance background, Rahul has also worked for JP Morgan Chase and State Bank of India. More articles from Rahul Nair.