Macquarie's Green Investment Group (GIG) has launched Cero Generation, a specialist solar energy company working across Europe to support a net-zero future transition.
Consolidating GIG's existing and future European solar activities, Cero has one of the largest solar development portfolios in the region, with an 8 GW portfolio comprising over 150 projects in the U.K., Italy, Spain, Poland, France, and the Netherlands.
Working across the project lifecycle, from development through construction and into operations, Cero specializes in the delivery of utility-scale projects, on-site generation, and integrated storage.
Through its on-site, behind the meter projects, Cero develops, finances, builds, owns, and operates assets for commercial and industrial customers and helps reduce energy bills while enhancing its reputation and achieve decarbonization goals.
In North America and the Asia-Pacific region, GIG's solar development activities are delivered through Savion LLC and Blueleaf Energy. Together with Cero, these platforms progress a global pipeline of over 20 GW of solar energy projects.
"The launch of Cero Generation marks an important milestone in GIG's ambition to create Europe's leading solar development company. An agile, flexible, development-focused business, backed by the global expertise, resources, and reach of GIG, Cero is the perfect vehicle to propel us forward to the next stage of that journey," said Edward Northam, head of GIG, U.K., and Europe.
"In just two years, GIG created one of Europe's largest solar development portfolios and assembled a world-class team of experts. Our ambition is to continue on this phenomenal growth trajectory, transforming Cero into Europe's leading solar energy company, and helping deliver the continent's net-zero ambition," Nikolaj Harbo, CEO, Cero Generation, said.
In September last year, Total, a France-based oil and gas company announced that it had joined hands with Macquarie's Green Investment Group to develop over 2 GW of floating offshore wind projects in South Korea. The two companies entered into a 50:50 partnership to develop five floating offshore wind projects on the country's eastern and southern coasts.
In 2018, GIG acquired a solar development portfolio from Conergy Asia and the Middle East. The portfolio included solar development assets in the Asia Pacific region, commercial, technical, energy storage capabilities, and an asset monitoring center.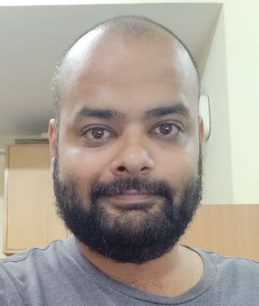 Rahul is a staff reporter at Mercom India. Before entering the world of renewables, Rahul was head of the Gujarat bureau for The Quint. He has also worked for DNA Ahmedabad and Ahmedabad Mirror. Hailing from a banking and finance background, Rahul has also worked for JP Morgan Chase and State Bank of India. More articles from Rahul Nair.